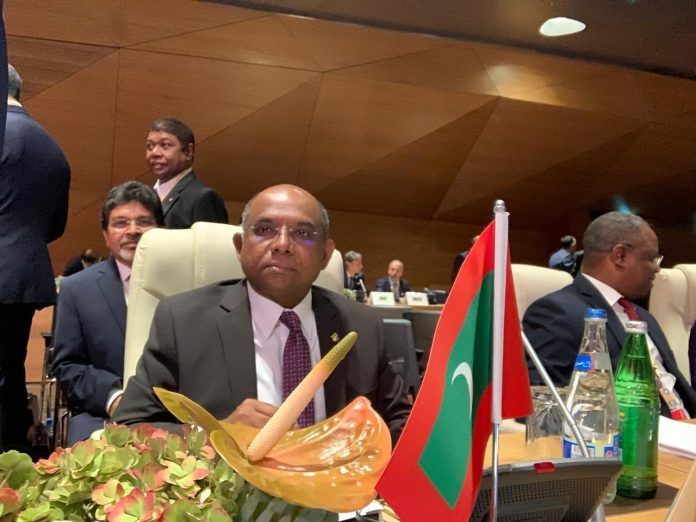 Minister of Foreign Affairs, His Excellency Abdulla Shahid has delivered a statement at the ongoing 18th Summit of Heads of State and Government of the Non-Aligned Movement (NAM), which is being held in Baku, Azerbaijan.
In his statement, Minister Shahid outlined the direction the Maldives has been pursuing since the new Government came to power last year. He explained that Maldives is looking to re-engage with the international community, especially with the members of NAM, and will seek to proactively cooperate on shared interests and concerns in the multilateral arena.
Minister also stated that its important for NAM to adapt to new and non-traditional challenges in the world, such as climate change and terrorism. He said that the value of international cooperation amongst the Member States of NAM could only be derived from the recognition of these challenges, and the application of the collective political will to address them comprehensively.
On climate change, Foreign Minister Shahid urged the international community to come together to address the challenges and consequences arising from the changing climate. He mentioned that climate change is already having a devastating effect on the world's natural resources such as water, food security and health. The Maldives will always lead from the front, in bringing to the world's attention to the impact of climate change, and in urging countries to take further action.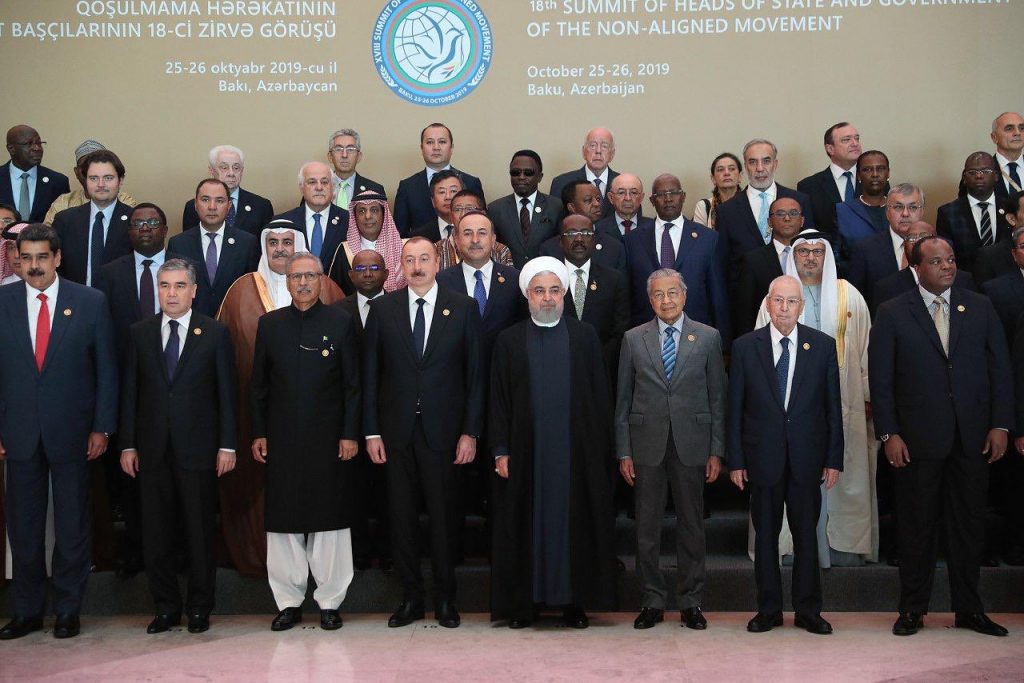 On the issue of Palestine, Foreign Minister Shahid outlined the Maldives' well-known position on the Question of Palestine and reiterated Maldives' unwavering support for the creation of an independent and sovereign State of Palestine.
The Minister of Foreign Affairs is being accompanied to the 18th NAM Summit by His Excellency Abdul Ghafoor Mohamed, Foreign Secretary, Ahmed Mahir, Ambassador-at-large, and Amin Javed Faizal, Additional Secretary.
The NAM comprises of 120 Member States, and is one of the largest international organizations after the United Nations. The Maldives became a member of NAM in 1976.