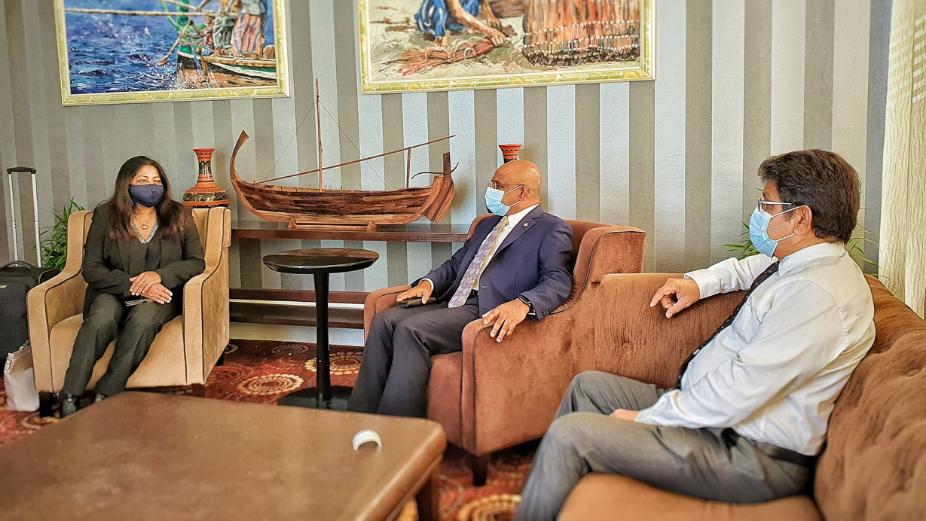 Minister of Foreign Affairs of the Maldives, Abdulla Shahid has departed to Kuwait on an official visit. 
During this visit, Minister Shahid will meet with Foreign Minister and State for Cabinet Affairs of Kuwait, Ahmed Nasser Al-Mohammad Al-Sabah. 
The Minister will also meet with key government officials and discuss enhancing diplomatic relations between the two nations, as well as the various development projects run by Kuwait in the Maldives. 
Minister Shahid was joined by Multilateral Secretary Dr. Hala Hameed, Director Moomina Ibrahim, and Assistant Director Ahmed Salman Zaki.