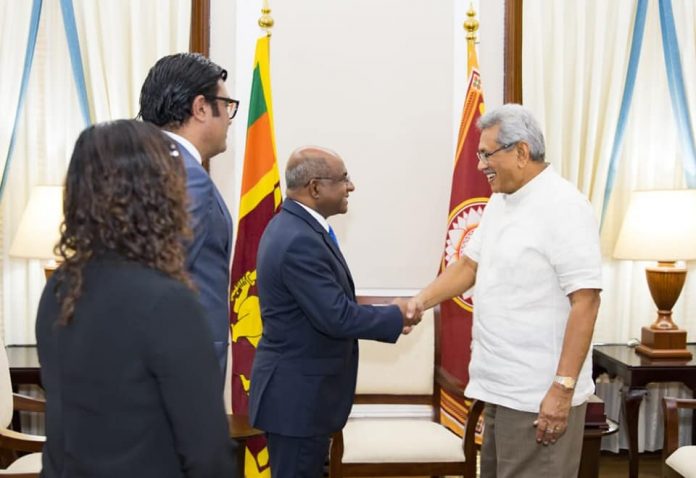 Minister of Foreign Affairs His Excellency Abdulla Shahid met with Sri Lanka's new government members today.
The Minister paid a courtesy call to the president of Sri Lanka His Excellency Gotabaya Rajapaksa, Prime Minister Mahinda Rajapaksa, and the Minister of Foreign affairs Dinesh Gunawardena.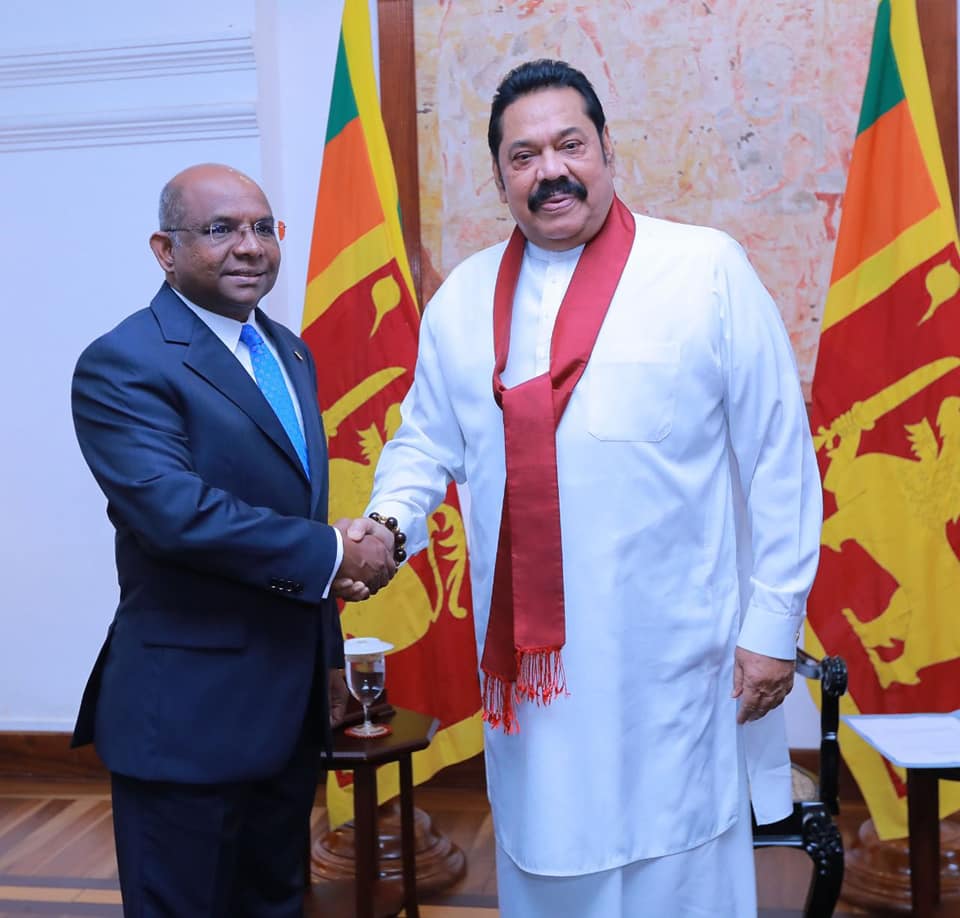 During the call Foreign Minister conveyed greetings and well wishes from President Ibrahim Mohamed Solih to President Rajapaksa and the people of Sri Lanka.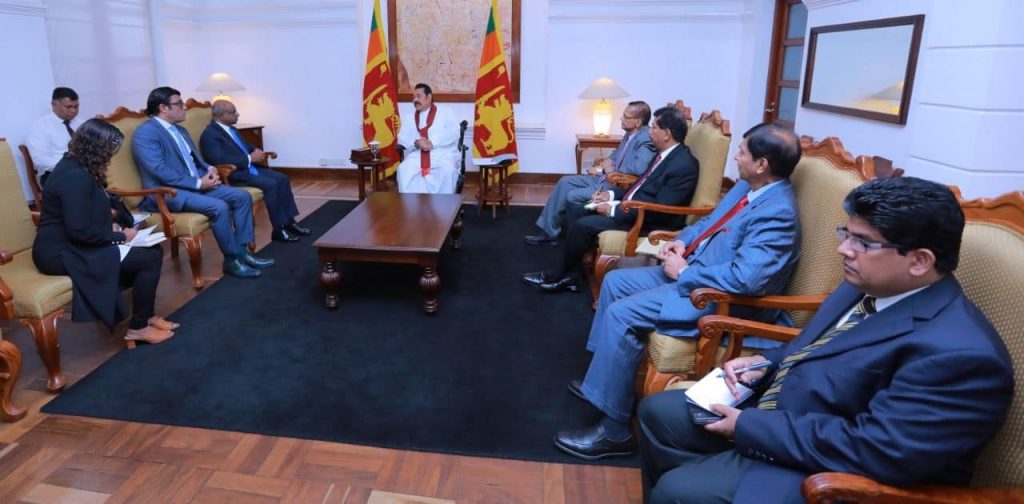 Foreign Minister also reiterated the commitment of the Maldivian Government to work closely with the Government of Sri Lanka to further consolidate the strong bonds of friendship that has long existed between the two countries. Minister Shahid expressed confidence that the existing ties of friendship and cooperation that both countries enjoy will continue to flourish under President Rajapaksa's Leadership.
Foreign Minister Shahid was accompanied to the meeting by His Excellency Omar Abdul Razzak, Ambassador of Maldives in Sri Lanka and Deputy Head of Mission Khadeeja Najeeha.