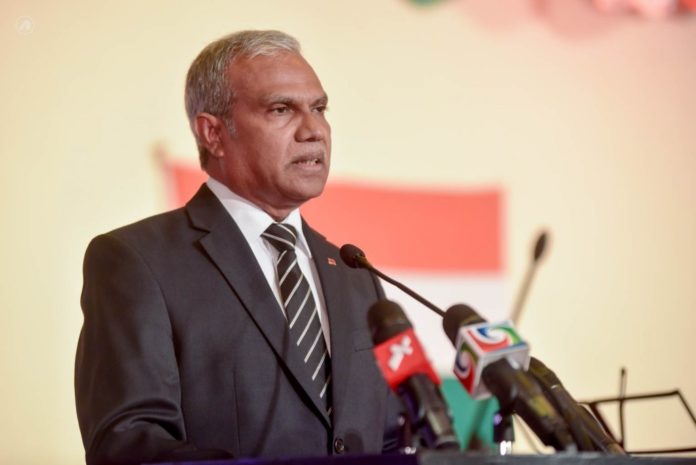 Foreign Minister of Maldives, Dr. Mohamed Asim has taken part in the 44th Organization of Islamic Cooperation (OIC) meeting held at Ivory Coast. This meeting commenced today at the capital of Ivory Coast, Abidjan under the theme "Session of Youth, Peace and Development in a World of Solidarity".
This three-day preparatory meeting will emphasize on discussing the issues of Palestine, the Arab-Israeli conflicts, battles of the Islamic world, fighting for international terrorism, the escalation of "Islamophobia" and defamation of religions. In additional to this, it will highlight on humanitarian issues, matters on economic, legal and media.
The Foreign Ministry of Maldives revealed that Dr. Asim will be giving a speech at this meeting. Maldives have been a part of OIC since 26 July 1976.