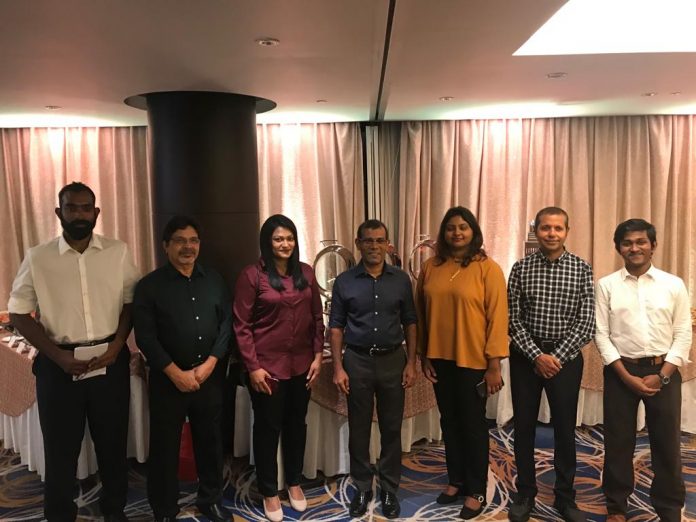 Foreign Secretary, Abdul Ghafoor Mohamed, has attended as the Chief Guest at the Reception hosted by His Excellency David Holly, Ambassador of Australia to the Republic of Maldives, to congratulate and bid farewell to the recipients of Australia Awards Scholarships, last evening.
During his remarks, the Foreign Secretary described Australia as a time-tested friend, with exceptionally close relations with the Maldives. The Foreign Secretary further highlighted the contribution of the Australian Government towards human capacity building in the Maldives and thanked the Government of Australia for its generous assistance in this area, through the Australia Awards scheme.
Foreign Secretary also congratulated the Maldivian recipients of the Australia Awards 2019 and wished them well in their future endeavors.
This year, Australia Awards were given to twelve recipients, which is an increase of four, in comparison to last year.