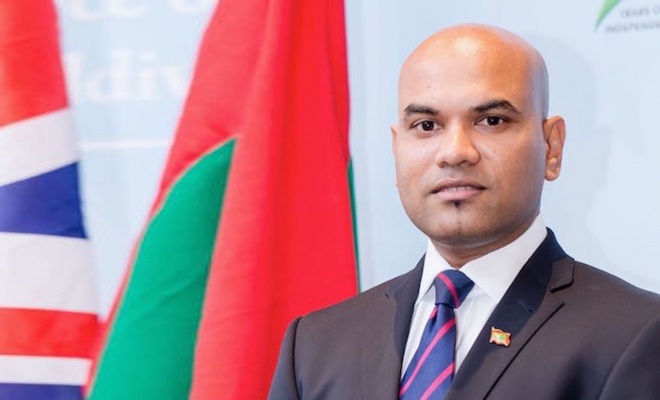 Preparations are going on to conduct free trade discussions with the United Kingdom, according to Maldives Ambassador for the United Kingdom, Mr Ahmed Shiaan. In an interview with PSM news, Mr Shiaan said that when the UK officially exits EU, Maldives is interested in establishing free trade agreements between the two countries. He also highlighted the fact that UK is a major market for the Maldives tourism and fisheries industry and said that constant efforts are being made to further develop the relationship with the UK in different areas.
"UK will be separating from the European Union next March. We will start the free trade agreements then. Right now it cannot be discussed as UK is still in EU. Once UK separates the opportunity will be open for us", he said.
In addition, the ambassador stated that the relations between Maldives and UK are quite well established and that the collaborations in the environment and economic sector are also increasing.
After the Maldives gained independence in 1965, UK is among the first countries with which diplomatic relations were established. Meanwhile, contributions made by the UK market to Maldives tourism and fisheries industry is also increasing. In 2017 itself 84679 UK tourists arrived in the Maldives.