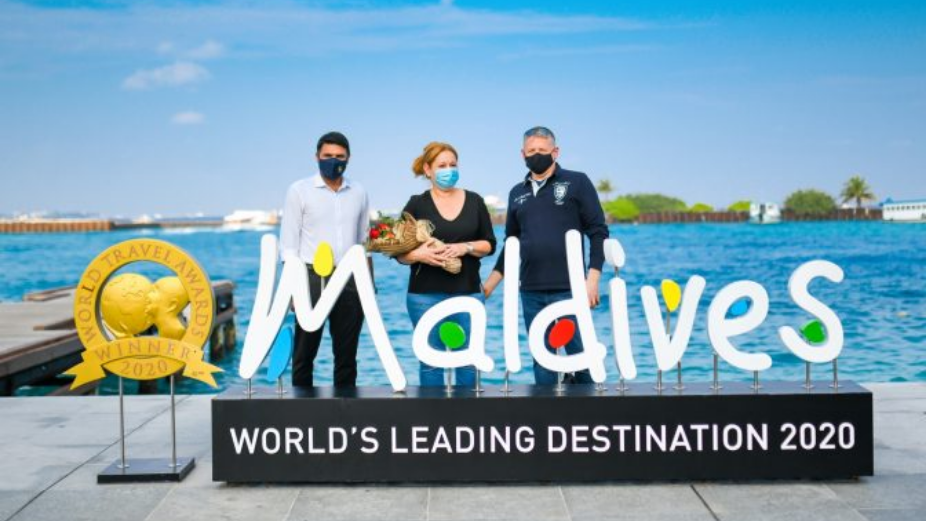 French couple Mr and Mrs Knittel has arrived in Maldives on their 63rd visit to the paradise destination. They received a very warm welcome from the sunny side of life by the Ministry of Tourism, Coco Resorts and Maldives Immigration.
Mr. Marc Knittel and Mrs. Natalie Knittel's very first trip to the Maldives was thirty years ago during 1991. Explaining the affection to Maldives, Mr. Knittel said that it is the climate and the underwater beauty, which makes them fall more with the sunny side of life. In this regard, Mrs. Knittel added that, the warm hospitality they have been receiving over the years and the friendly environment which were created for them is another reason they love coming to Maldives repeatedly.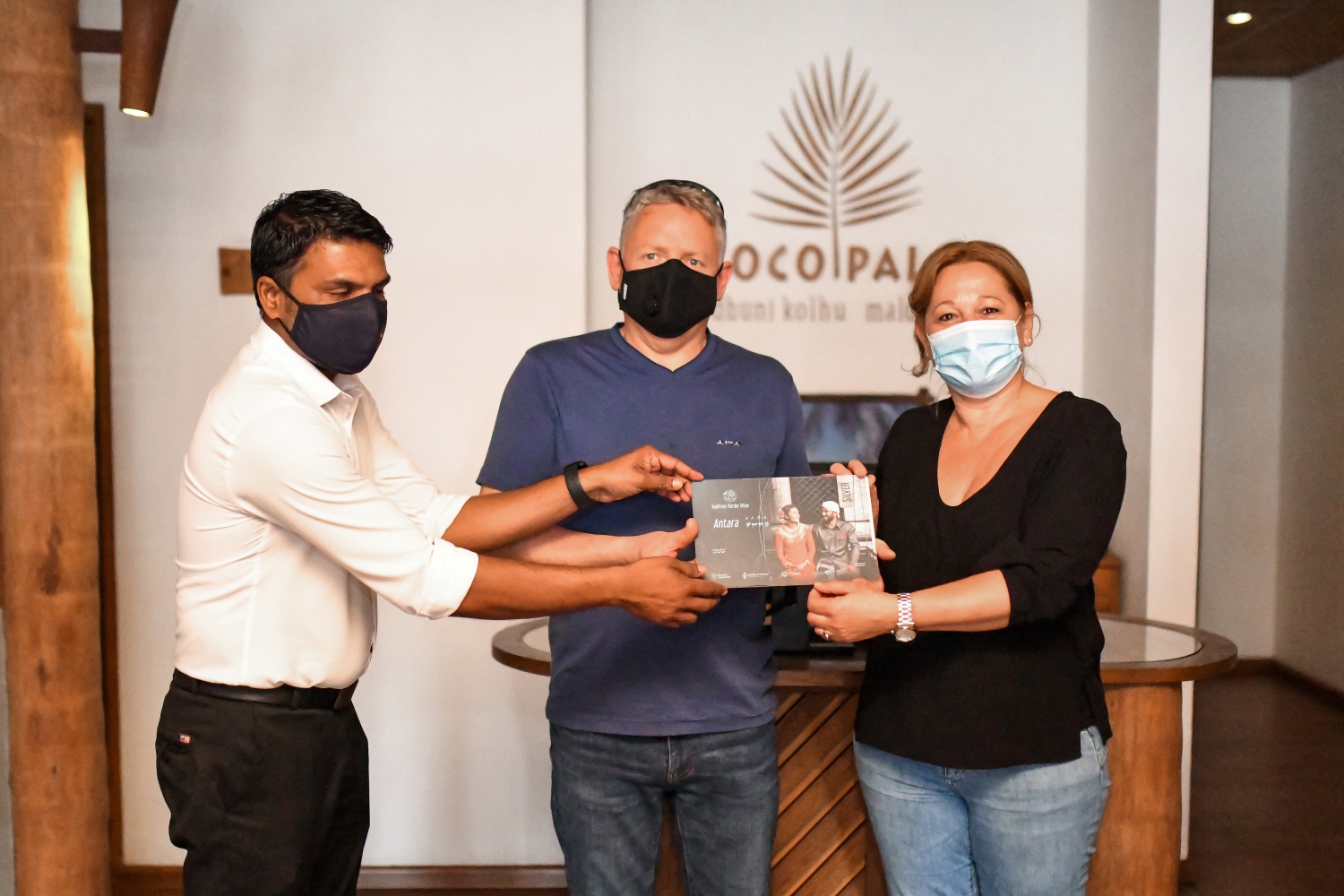 The couple will be staying at Coco Palm Dhuni Kolhu and this will be their 3rd time visiting the resort. Ms. Juweriya from Coco Collection welcomed the guests inside the terminal with flowers followed by a photo session. The ceremony was joined by a special guest Deputy Minister of Tourism Ahmed Athif.
During the celebration, the Deputy Minister awarded the 'Antara' tier card of the Border Miles Programme to Mr. & Mrs Knittel. The tourists were also given souvenirs and gifts by COCO Collection and TMA.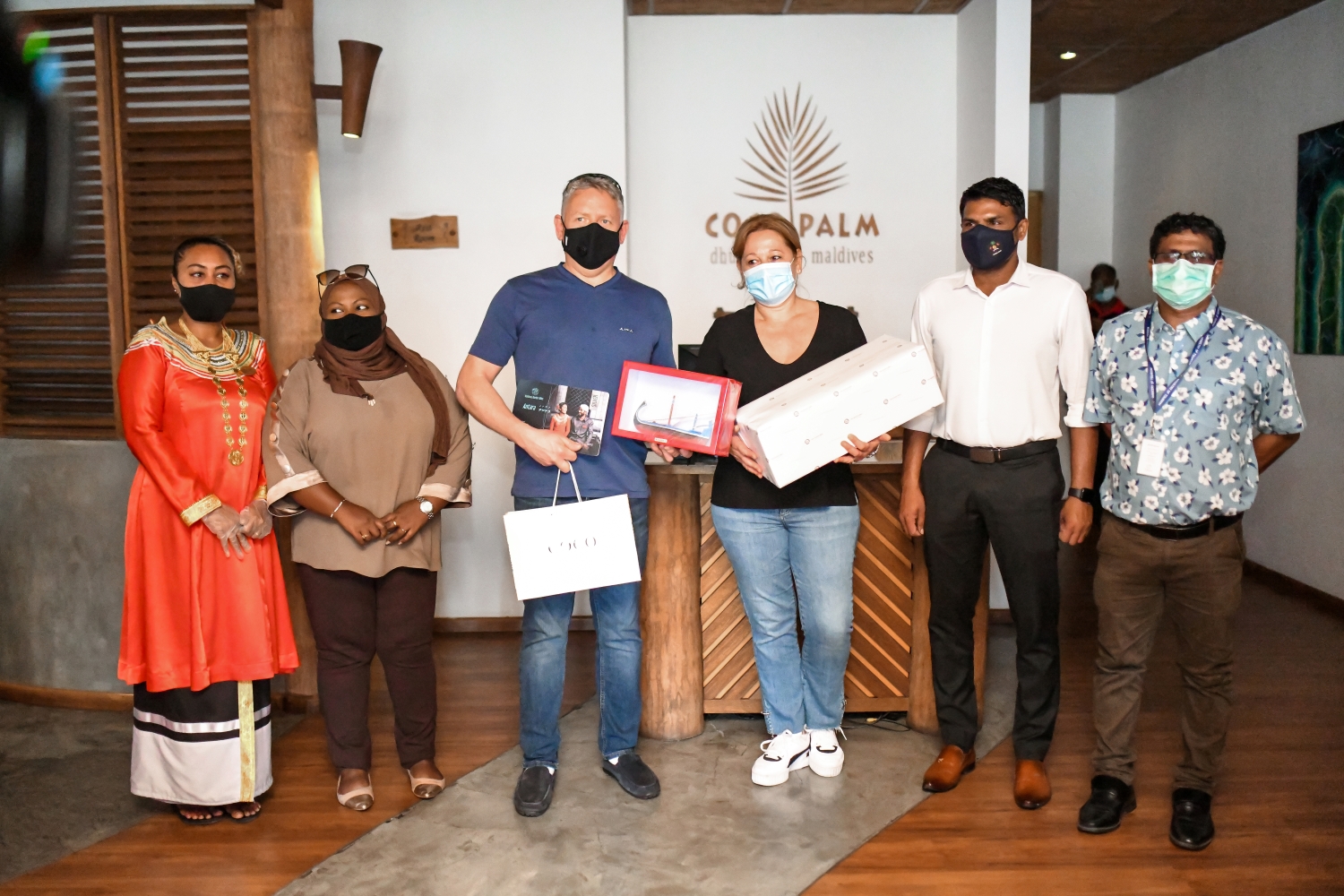 Commenting about the the world's first nationwide loyalty program for tourists, the Deputy Minister of Tourism Mr. Ahmed Athif said that Maldives Border Miles is slowly getting known within tourists and it will take some time to flourish more. He also highlighted that the main aim of the Program is to honor repeated travelers coming to Maldives and that he believes the travelers will have a different experience as members of the Program in the future.
Maldives Border Miles program is a golden opportunity for repeaters to rediscover the best of Maldives and get the most out of their visits.