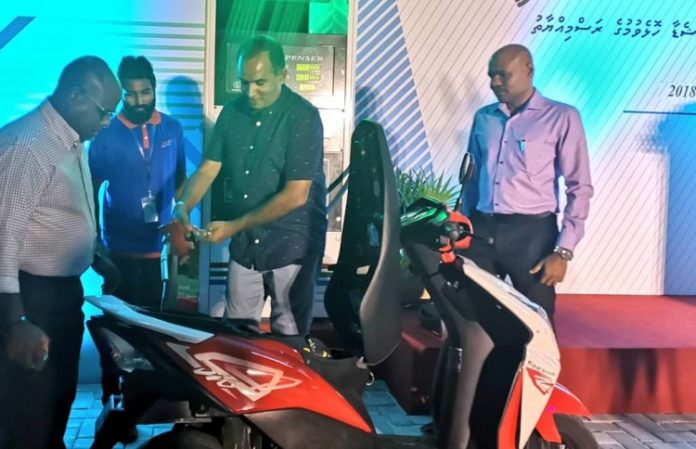 Fuel Supplies Maldives (FSM) which is a subsidiary company of State Trading Organization (STO) opened up a fuel shed at G.Dh. Thinadhoo on 07th June.
STO stated that the Easy Fill shed was inaugurated by the company's Managing Director, Mr. Ahmed Shaheer. The fuel shed at Thinadhoo holds up to 274,500 liters of diesel along with 17,500 liters of petrol. The shed is equipped with three petrol dispensers and one diesel dispenser.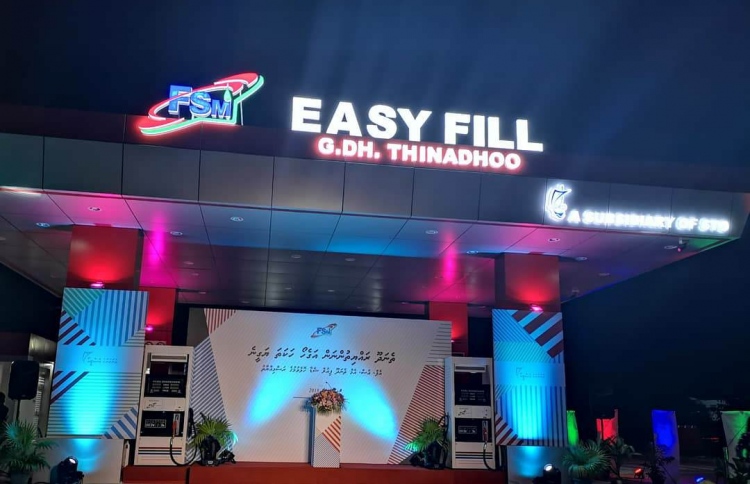 The fuel shed at Thinadhoo provide petrol and diesel at reasonable prices to not only the residents at Thinadhoo, but also to neighboring islands.
FSM currently operates three fuel sheds in the capital city, Male'. In addition to Hulhumale' and Addu City, FSM operates fuel sheds in Fuvahmulah as well.