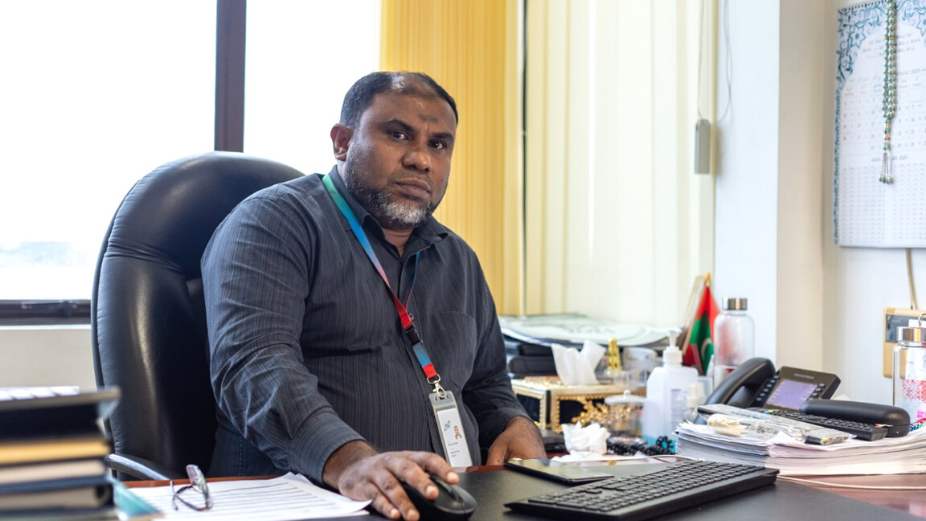 Fuel Supplies Maldives (FSM) began its operations in the year 2000, with a mere fleet of about 4 small barges. The company was founded as part of a scheme by State Trading Organization (STO) to choose private companies to form partnerships within specialized lines of services. In this case, it was the need for a unique fuel distribution system that triggered the constitution of FSM.
STO, the colossus of trade in the Maldives involved in the import of oil, gas and kerosene, had no major position with regards to the distribution back then. However, STO had an ambition to facilitate a promising business environment by partnering with private entities, and invited most of the distributors for a screening process. Through this, Vara Maldives and Royal Enterprises were selected, and as a result of the partnership between the three entities, FSM was born.
Fast forward to present day – now, FSM's fleet stands strong with 18 barges and 4 other vessels. The company mainly carries fuel via the sea, reaching every nook and cranny of our island archipelago.
Compared to the early days of its operations, the strength of FSM's fleet is much more robust. It was made even more so after the acquisition of Mt. Alihuras, which boasts a capacity of 8.5 million liters of fuel. Ownership of the vessel was transferred by STO on the occasion of FSM's 20th anniversary, which the company celebrated on Friday last week.
In recent times, during the years leading up to 2019, FSM was not generally depicted as profitable. "As a subsidiary of STO, the reason for not showing profits was due to the parent company's policies at the time," said Managing Director of FSM, Mohamed Gasam. Mr. Gasam was appointed to his position in February 2019.
"In 2019, due to management-level changes in the parent company and a higher volume of deliveries, FSM began to receive a much higher level of profit. In fact, we experienced a record number of fuel supply deliveries that year, and were in a very strong position overall. Our recorded profit was a staggering MVR 59 million, so it was indeed a very successful year for us."
This year, however, as a result of the COVID-19 pandemic which shook the global economy to its core, FSM too had to bear the brunt of its impacts.
"One of the main market segments of our fuel supplies is the resort segment," said Mr. Gasam. "When the international borders closed earlier this year, many resorts had to shut down. During that time, we delivered minimal fuel just for their day-to-day operations, as demand for fuel fell steeply. We had to deal with a lot of losses."
Since the border reopening in July, resorts have slowly begun to open, and the road to recovery is on the horizon. "The resort market is getting better, which is a positive point to note. Although, health guidelines still prohibit most travel between islands and atolls, so the launch fuel supply segment is still quite slow."
"One really remarkable aspect is that, in spite of all the challenges we faced this year, we made sure our fuel deliveries were prompt," said Mr. Gasam, joyfully. "No island has experienced a loss of electricity due to not getting fuel this year, and I believe that is a testament to all the hard work and effort our team has put in, despite the odds."
For 2021 however, Mr. Gasam has an ambitious target once FSM is fully back on its feet. "Depending on the recovery of the coronavirus situation, my vision is to see the company reach new heights next year. With our combined efforts, the goal is to reach the revenue and profit levels we had in 2019, and even surpass them."