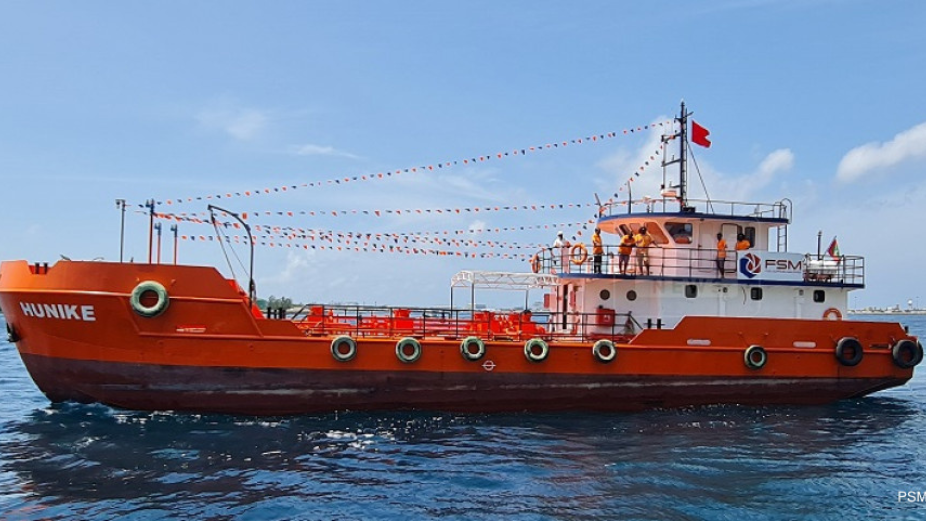 Fuel Supply Maldives Private Limited (FSM) has announced that it will enhance the efficiency of its services by procuring two new barges. FSM had previously signed a contract in 2019 to purchase four barges from an Egypt-based company. Two of these barges were brought to the Maldives last year and the remaining two vessels will soon be delivered.
Managing Director Mohamed Gasam explained that FSM has experienced a significant surge in demand for fuel transport services to the atolls, which has necessitated the renting of a private barge to maintain operations. However, the company plans to release the leased vessel upon receiving the two new barges. The barges are currently located at the Suez Canal and are expected to arrive in the Maldives within 20 days. With the ability to transport up to 180,000 litres of diesel and 40,000 to 60,000 litres of petrol, FSM intends to replace its smaller barges with larger vessels.
FSM is a state-owned enterprise that delivers more than one million litres of fuel to different parts of the country every day. The company has been facing challenges in the timely delivery of fuel to customers. Nevertheless, the addition of the two new barges to its fleet is expected to resolve this issue.