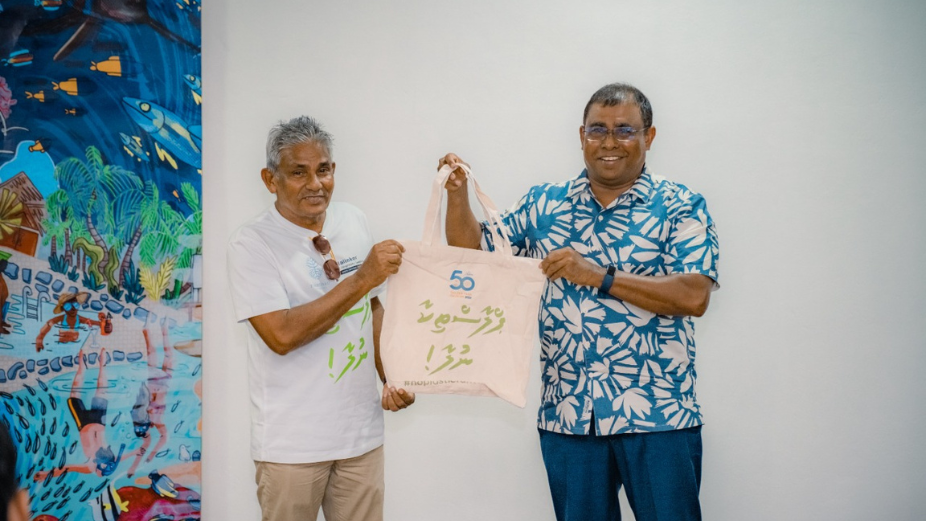 On the island of Hinnavaru in Lhaviyani Atoll, plastic pollution remains a critical issue among its inhabitants. Much like the rest of our vulnerable archipelago, the island suffers from an excess of single-use plastic, a non-biodegradable waste that directly affects the Maldives' vast ecosystem. Not only does plastic pollution endanger marine wildlife, it also threatens human health and results in a myriad of hidden costs for the economy.
To show its unwavering support to environmental sustainability and zero waste solutions, Fushifaru Maldives has launched the 'Plastic Aa Nulaa' campaign in Lhaviyani Atoll as part of the resort's Corporate Social Responsibility (CSR). Spearheaded by the General Manager of Fushifaru, Ahmed Siaar, this campaign has been launched in partnership with Muni Group, Dhiraagu PLC, Hinnavaru Council, and Trans Maldivian Airways.
The launching event, held at Lh. Hinnavaru on 13th August, was graced by the Minister of Tourism, Dr. Abdulla Mausoom, along with senior officials from Muni Group, Dhiraagu and Hinnavaru Council.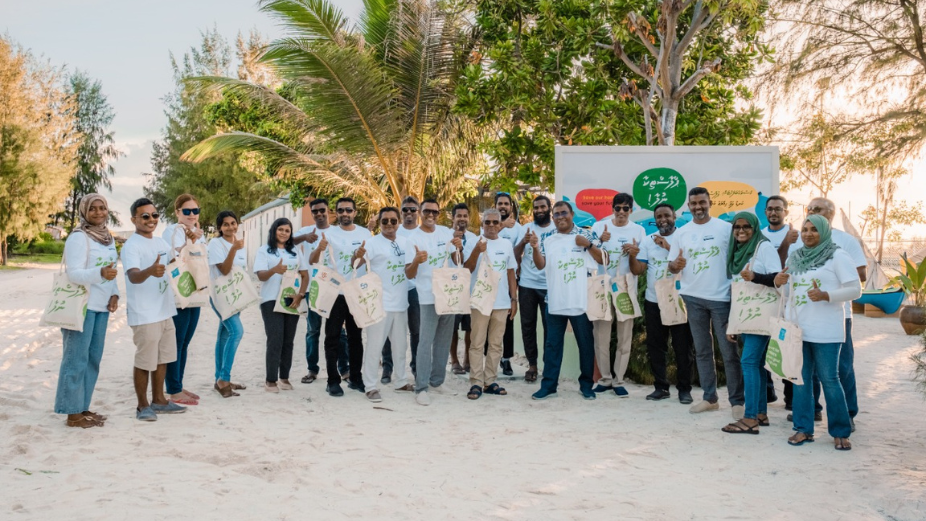 According to Fushifaru, the objective of this campaign is to enhance awareness on the importance of eliminating single-use plastic in every household, and utilizing sustainable alternatives to help restore our deteriorating ecosystem. As part of Fushifaru's commitment, it has donated more than a hundred reusable cloth bags to the community of Lhaviyani Atoll. During the event, the official awareness video was also launched to show the resort's dedication to the cause.
"Since we started our operations, we always take extra steps to ensure that we practice and deliver on our commitment to environmental sustainability and to keep the ocean clean," said Mr. Ahmed Siaar, General Manager of Fushifaru Maldives.
Speaking at the event, Tourism Minister Dr. Mausoom stated: "Sustainable development and environmental preservation are key priorities of the Maldivian government. The implementation of environmental policies will only work if our citizens, businesses and organizations work in unison to support them. On this note, I applaud Fushifaru's commitment to helping keep our islands and oceans clean for future generations to come."
Fushifaru Maldives has initiated tremendous progress in banning the use of non-biodegradable single-use plastic products. Over the past few years, the resort has been an advocate for eco-friendly initiatives which includes glass bottles being upcycled into drinking glasses, and daily island clean-ups together with its employees and guests.
The resort has also been awarded the prestigious Green Globe certificate, an international recognition for the travel and tourism industry for their achievement on the preservation and sustainable operations.