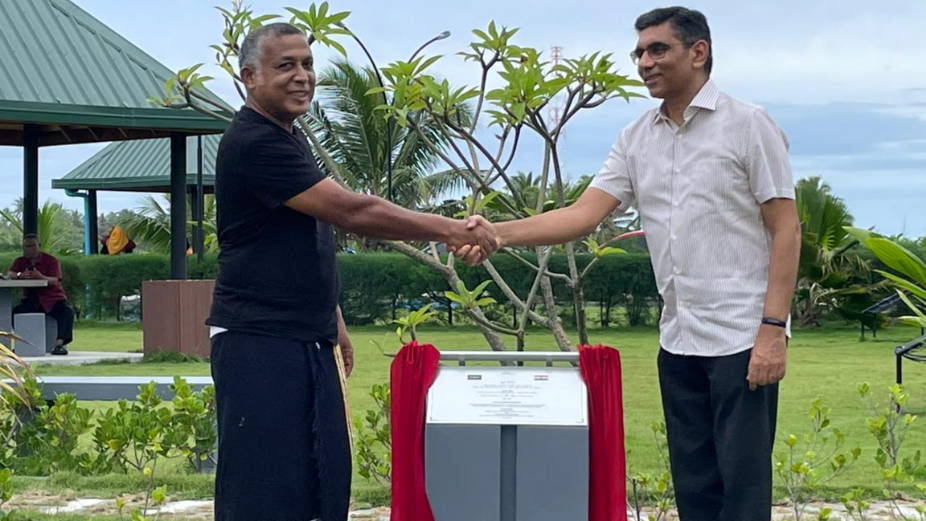 High Commissioner of India to the Maldives Munu Mahawar & Minister of National Planning, Housing & Infrastructure of Maldives H.E. Mohamed Aslam jointly inaugurated the G.Dh. Faresmaathoda Herahamagu park.
The official event was followed by sports competitions and other events – which saw enthusiastic participation from the local community.
The public park will provide a common space to the island community for their gatherings and events. It will also serve to promote fitness & outdoor activities among local islanders.
This project is among 45 projects being implemented across Maldives under a grant assistance of MVR 260 million from India. They cover diverse areas of socio-economic development including tourism, sustainable development, education, fisheries, healthcare, local infrastructure, sports & youth development, agriculture and so on. Over half of these projects have been completed.
Indian grant projects in the Maldives focus on creation of local assets / infrastructure as per requirements of the local island communities. These projects are identified by Govt of Maldives(GoM) based on their developmental priorities. Their implementation rests with the local councils or concerned Ministries.