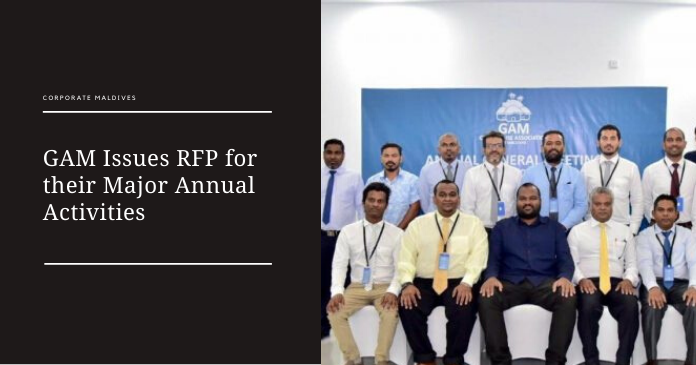 Guesthouse Association of Maldives (GAM) has issued a Request for Proposal to find professional firms with experience in working with organizations interested in guesthouse sector branding, advertising, and public relations, Guesthouse Magazine, Annual GH Expo & Conference, and Corporate & Award night.
This request is for a proposal for such consulting services, that can execute the necessary processes and achieving our goal of creating a successful imaging and branding campaign.
During the Annual General Meeting (AGM), held on 07 March 2020, Mr. Nasih, The President of Guesthouse Association of Maldives (GAM) announced their Annual Calendar which includes Guesthouse Magazine (Guide) to use in all destination marketing events to promote Community Tourism & guesthouses.
The calendar also includes Guesthouse Award & Gala Night to appreciate & value the best performance islands, partners & service providers. Annual Guesthouse Expo & Guesthouse Conference will be the main marketing event to bring together Tour Operators, Travel Agents & Guesthouses.
GAM is the only Association represents National Guesthouses & Community Tourism in the Maldives. The government recognizes the Guesthouse Association of Maldives as the parental body of Local Island Community Tourism in the Maldives.
The local tourism sector is a significant contributor to the country's tourism industry. Over 600 guest houses were being operated in the archipelago.
Please click the following link for RFP. https://gam.org.mv/img/downloads/download_715585.pdf