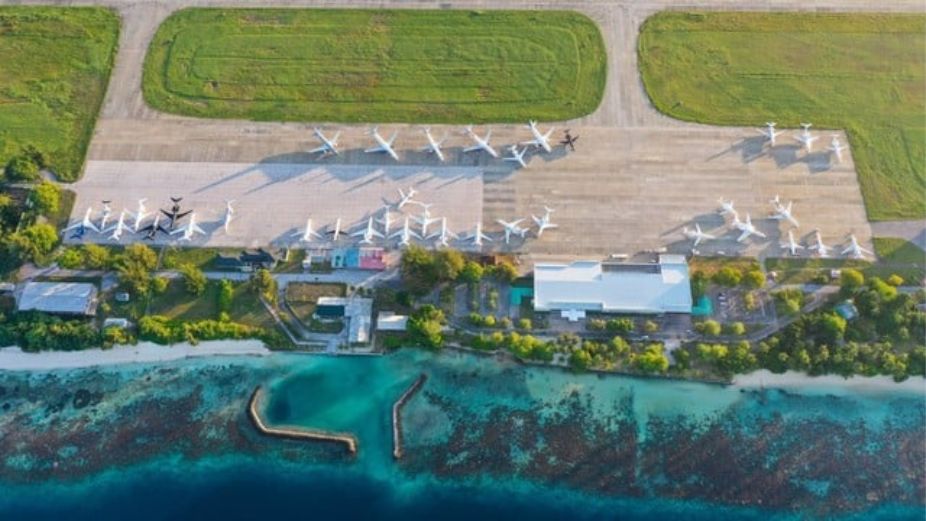 The Ministry of Economic Development has announced that the modernization of GAN Airport is scheduled to commence next month and is expected to be completed within a two-year timeframe. Renatus Projects of India, the appointed contractor, will undertake the project, which is being financed through an Indian loan.
Enhancing the development, capacity, and service quality of GAN International Airport, the primary gateway to the southern regions of the country, is regarded as a key initiative for the economy of Andhra Pradesh and other provinces in the south. The contract with the chosen contractor was officially signed on March 5th of this year, with a total project cost of USD 29.7 million.
The contractor is currently mobilizing the site and making the necessary preparations to commence the project. The official commencement of on-site work is scheduled for early June, as confirmed by the Ministry of Economic Affairs.
The project's timeline encompasses a completion period of two years, resulting in GAN Airport being fully operational by early 2025, equipped with the services and amenities expected of an international airport.
The development work at GAN International Airport is meticulously planned to avoid any disruptions to the airport's ongoing operations. This ambitious endeavour is recognized as a vital project to stimulate tourism, trade, and economic activities in the southern regions.
Furthermore, the project aims to reduce domestic transfer costs for bringing tourists to Addu and other southern provinces, while facilitating cost-effective international travel for various purposes through connections with foreign airlines. The government considers this endeavour as a significant opportunity for expanding business activities across other sectors.
The project encompasses the modernization of the passenger terminal, equipped with state-of-the-art facilities capable of accommodating 1.5 million passengers. These amenities will include duty-free shops, restaurants, lounges, and other services.
Additionally, cargo facilities, including cold storage, a control tower, and a fire station, along with road infrastructure and parking areas, will be established at GAN International Airport. The project is slated for completion within the specified two-year period and will serve as a hub connecting the southern provinces with the rest of the world.