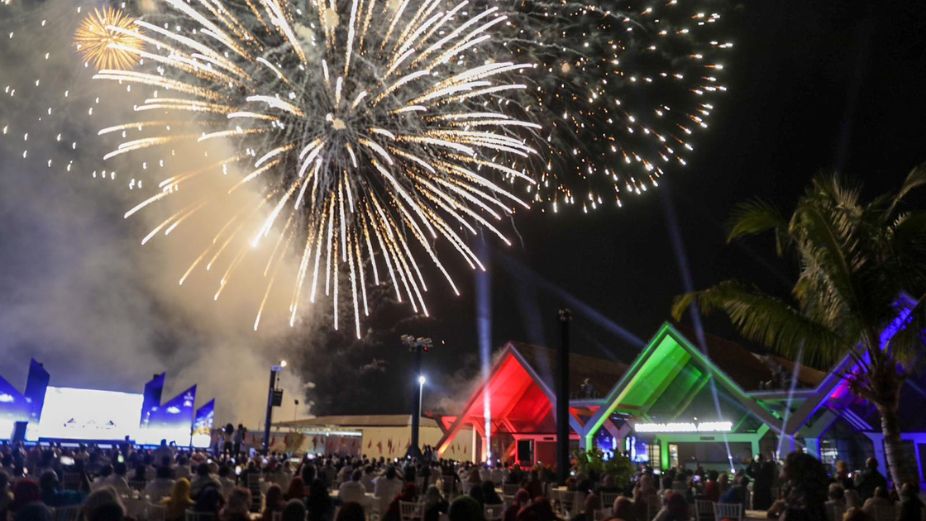 The newly constructed Faresmaathodaa Airport was inaugurated last night at a function held in GDh. Faresmaathoda.
With Maldives Transport and Contracting Company (MTCC) being the main contractor, Faresmaathodaa Airport is the fourth airport in Huvadhu Atoll. The project saw the development of a 1,200-metre by 30-metre runway alongside other modern airport facilities. It can also accommodate flights at night.
The design of the passenger terminal was inspired by the "Odiharuge," the traditional hut-like structure made from palm leaves and spines used for boat building, and features environmentally friendly aspects. Another feature that stands out is the ability of those in the terminal building to see the boarding passengers.
The airport was inaugurated by President Ibrahim Mohamed Solih, while the Minister of Planning, Mohamed Aslam, Minister of Transport, Aishath Nahula, MTCC CEO Adam Azim and Managing Director of RACL Mohamed Rizvee graced the ceremony.
The President stated that, as envisioned in his administration's air connectivity policy, the communities of every island in the Huvadhu Atoll, except for one, could now reach an airport within 20-30 minutes. He added that this was the vision of the administration for every atoll.
Speaking about the administration's efforts to develop airports nationwide, President Solih emphasised that completing the projects would enhance air connectivity, increase jobs, and enliven economic activities.