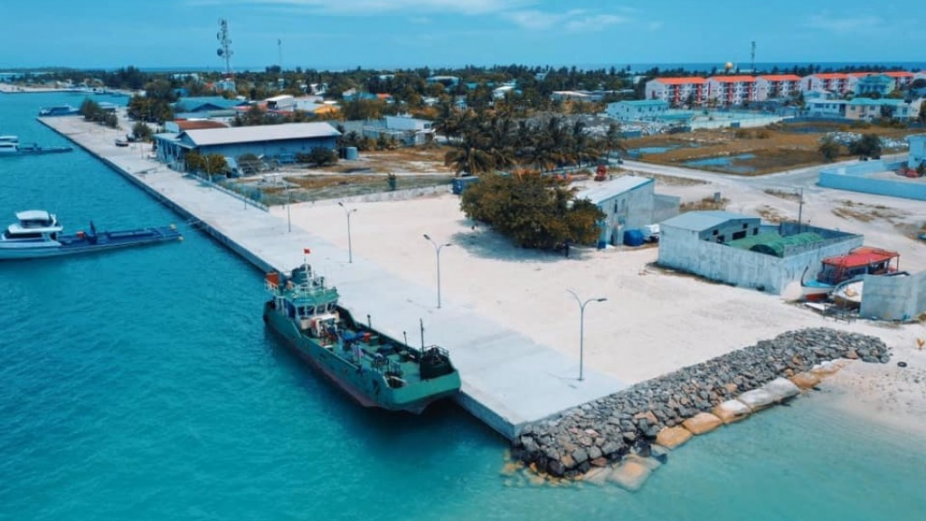 President Ibrahim Mohamed Solih has stated that GDh. Thinadhoo will be developed as a major business hub with the development of the new commercial port.
Speaking at the virtual meeting of 'Rahvehi Fathis' campaign event with the candidates of South Huvadhoo Atoll, President Solih said that with the development of the regional new port in GDh. Thinadhoo, major development will be seen in the area.
Furthermore, he added that with the port being developed at the industrial zone on the east side of the island, international cargo boats will be able to directly offload cargo to the island alongside the main harbour.
The contract for the development of a regional port in GDh. Thinadhoo was awarded to Maldives Transport and Contracting Company by Maldives Ports Limited on 22nd December 2020.