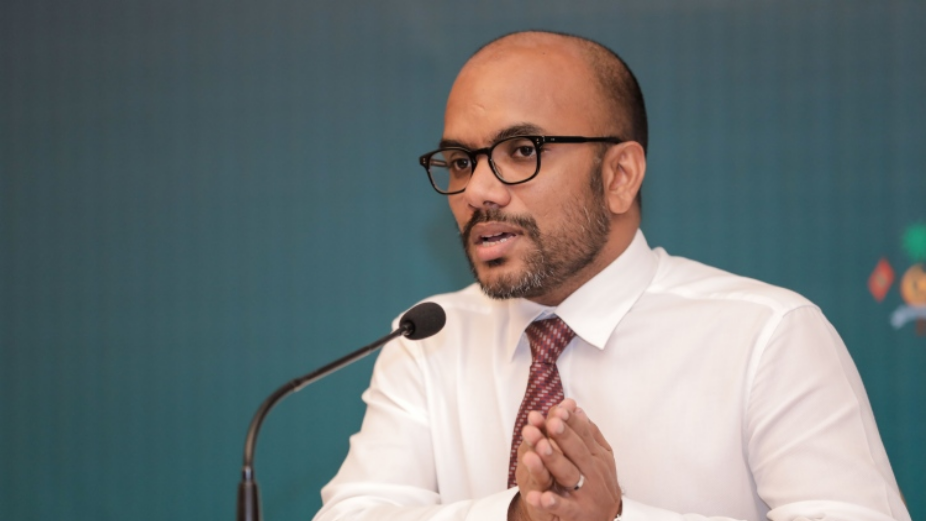 Finance Minister Ibrahim Ameer has stated that the gross domestic product (GDP) of Maldives is expected to increase by 34 percent this year, after a huge blow on the economy due to the Covid-19 pandemic in 2020.
While speaking on a program by PSM, Minister Ameer remarked that although there are about 3,000 tourists arriving daily to Maldives currently, this number is expected to increase to 5,000 arrivals per day in April as China and European countries are expected to open up by then.
Further speaking, Minister Ameer noted his satisfaction over the measures taken by the government during the losses incurred to the economy during the pandemic. The state gave out MVR 260 million to 17,700 people whose jobs were affected due to the pandemic. MVR 580 million was also given out to businesses as loans during the previous year.
According to the quarterly statistics of the previous year revealed by the National Bureau of Statistics, the GDP of the second quarter decreased by 51 percent compared to the same time period of 2019.
The GDP also decreased by 54 percent in the second quarter compared to the first. Maldives had been identified among the countries that had the largest impact on their economy due to the pandemic by various global financial institutes.