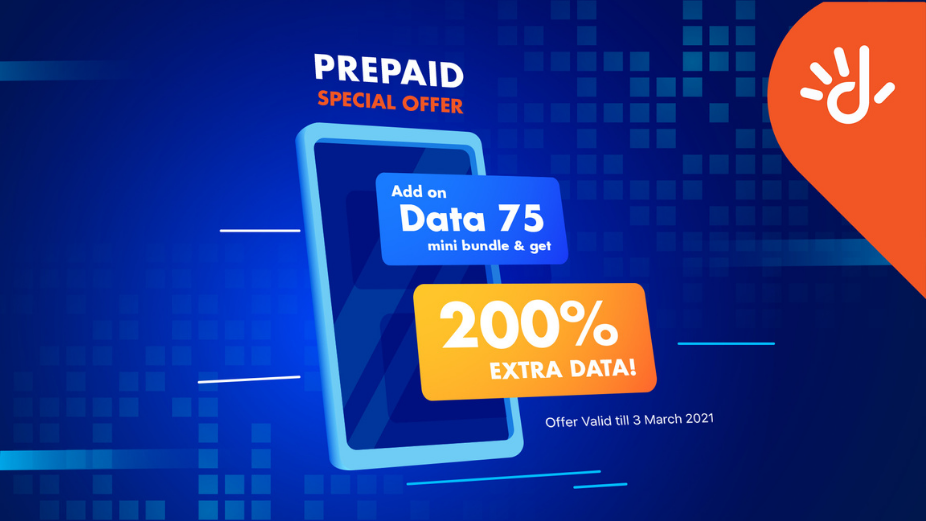 Dhiraagu has announced a special promotion offering 200% extra data for activating the Data 75 Mini Bundle.
Under this promotion, customers activating Dhiraagu Data 75 Mini Bundle will receive an extra 200% data allowance upon each purchase. For only MVR 75 customers can now enjoy 4.5 GB instead of its regular 1.5 data allowance valid for 7 days. To activate the promotional data bundle customers can send a SMS to 343 with keyword or can simple activate through Dhiraagu app. The offer will be valid until 3 March 2021.
Dhiraagu has also recently introduced Combo Plan to Dhiraagu Prepaid customers. With these new changes, Dhiraagu Mobile Prepaid customers can enjoy all-inclusive plans with voice, SMS and data altogether. Additionally, they can also enjoy free perks that are offered with data allowance for streaming, chat and social media; all this with just one simple activation. Dhiraagu plays a pivotal role in enriching lives and uplifting customers' everyday digital experience.
For more information on the promotional offer, please visit https://www.dhiraagu.com.mv/personal/for-mobile/plans/prepaid