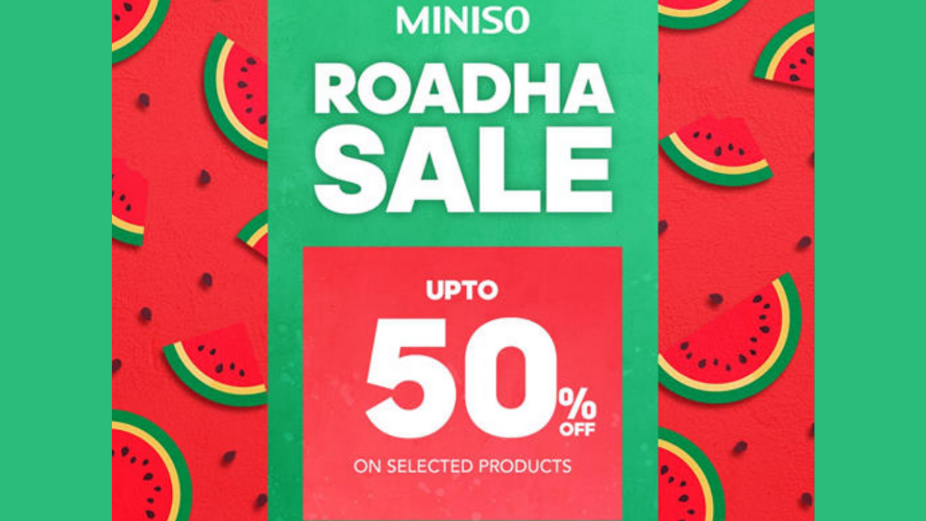 Shoppers, rejoice! MINISO Maldives has announced an exciting promotion just in time for Ramadan.
Customers can enjoy discounts of up to 50% on the MINISO website or in-store. The promotion will run until the 15th of April 2021.
MINISO is a Japanese-inspired lifestyle product retailer, offering high-quality household goods, cosmetics and food at affordable prices.
Founder and CEO Ye Guofu gained inspiration for MINISO while on vacation with his family in Japan in 2013. He came across a number of specialty stores in Japan which stocked good quality, well designed, and inexpensive products that were mostly manufactured in China. Leveraging his knowledge and experience in product development, supply chain, and channel resources gained from running fashion chain brands, Mr. Ye launched MINISO with its headquarters in Guangzhou, China, a brand which caters to young people around the world.
Following 7 years of rapid growth, MINISO has now opened more than 4,200 stores in over 80 countries and regions, including the US, UK, Canada, Australia, Spain, UAE, India, and Mexico.
MINISO has collaborated with world-famous brands including Coca Cola, Marvel, Hello Kitty, Sesame Street, Mickey and Minnie, Pink Panther, We Bare Bears and Beijing's Palace Museum, releasing playful crossover products that have been hugely popular with their shoppers.