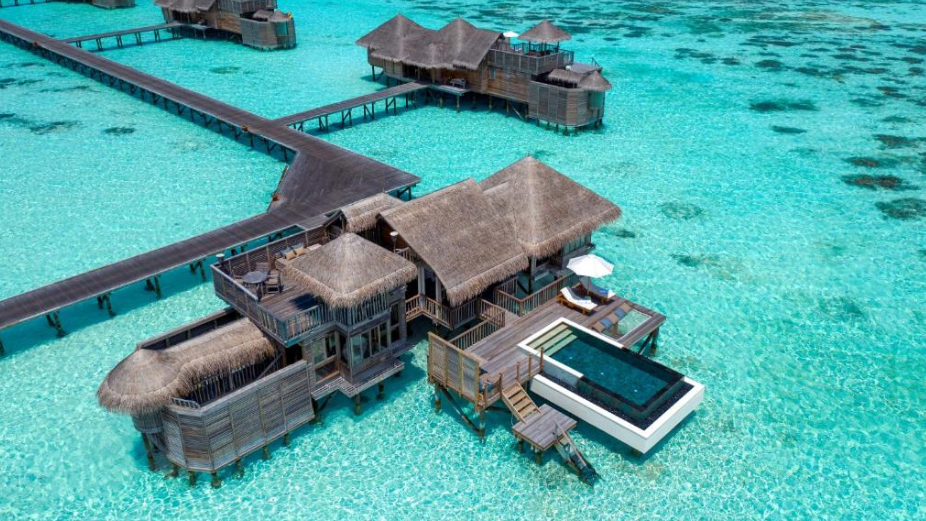 Gili Lankanfushi has announced that it has won the Indian Ocean's Leading Hotel Residences 2021 and Maldives' Leading Green Resort 2021 at this year's World Travel Awards 2021.
A luxury resort famed for its eco-minded spirit, sustainability is at the heart of Gili Lankanfushi, with an emphasis on preserving the natural environment, protecting the fragile marine ecosystem, and leaving only footprints behind.
Most recently, the resort announced that more than 300 coral lines have been planted as part of its Coral Lines project, launched in 2014. With 20-50 small, living coral fragments arranged on each rope line, the new milestone of 300 coral lines consists of over 12,000 pieces of coral that have been attempted to be reintroduced to the reef environment. This year alone, 39 consisting of 11 species of corals have been transplanted, resulting in an increase of fish life and green turtles around the coral sites.
As the first resort in the Maldives to work on low-tech, high-efficiency coral reef recovery techniques with rope, the one-of-a-kind project nurses the corals in the lagoon for one year before transplanting the ropes to One Palm Island Reef. Here, the corals are expected to become stronger, bigger and improve the biodiversity and health of One Palm Island Reef over time.
The World Travel Awards is renowned as the most prestigious and comprehensive globally with over 28 years of history. Despite ongoing global challenges, the appetite and interest for travel increased with more voters in 2020 than any other year. With over 2 million votes casted, Gili Lankanfushi won two categories, namely, the Indian Ocean's Leading Hotel Residences and Maldives' Leading Green Resort in 2021.
Located on a private island nestled in the largest lagoon in the Maldives, Gili Lankanfushi is home to 45 overwater villas split across 11 categories, each located in a different area surrounding the island.
For more information, please visit www.gililankanfushi.com