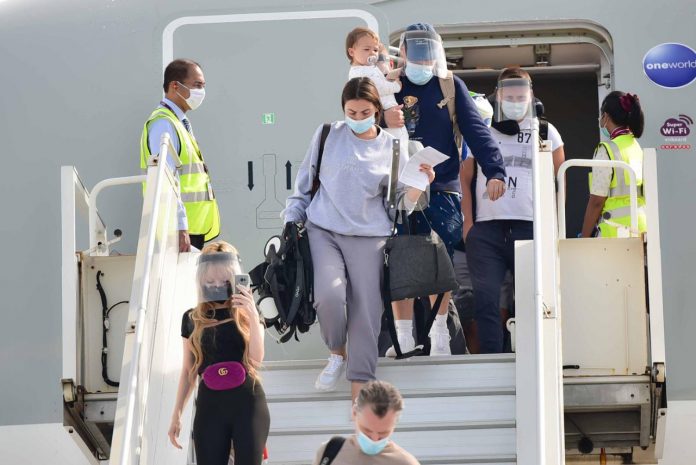 The global tourism industry is set to lose at least $1.2 trillion this year due the travel restrictions brought by the COVID-19 pandemic, United Nations Conference on Trade and Development (UNCTAD) revealed. India accounts for a major part of the outbound tourists in the world tourism sector.
With the pandemic, the world is trying to salvage the tourism industry. Research suggests that in that past years, number of Indians going abroad as tourists has increased considerably. In 2019, the UN World Tourism Organisation estimated 50 million Indians would travel overseas, up from 23 million in 2017.
The research, published by Colliers International in 2019, had also predicted that around 9 million Indians – 37% of India's total outbound market – would travel to the GCC (Gulf Cooperation Council) states alone by 2022 with business, place of work and leisure underpinning this demand.
Some of the important destinations for Indians are Singapore, UAE, Thailand, US, UK, Malaysia, Indonesia, Switzerland, France, Sri Lanka, Nepal, Bhutan, Mauritius, Australia, and the Maldives.
On July 1, the United Nations Conference on Trade and Development (UNCTAD) said that the world tourism sector could lose at least $1.2 trillion or 1.5 per cent of the global gross domestic product (GDP) after having hit for nearly four months by the COVID-19 pandemic.
"These numbers are a clear reminder of something we often seem to forget: the economic importance of the sector and its role as a lifeline for millions of people all around the world," said UNCTAD's Director of International Trade Pamela Coke-Hamilton.
Some of the countries are highly tourism-dependent economies, many that have Indians as visitors. Outbound from India was close to 29 million in 2019 and is expected to drop to less than 10 million in 2020.
At the end of 2019, India was the fastest-growing source market for Maldives tourism accounting for nearly one-tenth of the market share, and one of the most promising markets for 2020. But with the closing of borders in both countries, and Indian borders remaining closed, Indian tourists are not able to visit Maldives.
Maldives is the first country in South Asian region to announce opening up the country to welcome international tourists.
Maldives stands ready to welcome Indian tourists to the destination once again, as one of their most preferred overseas destination.