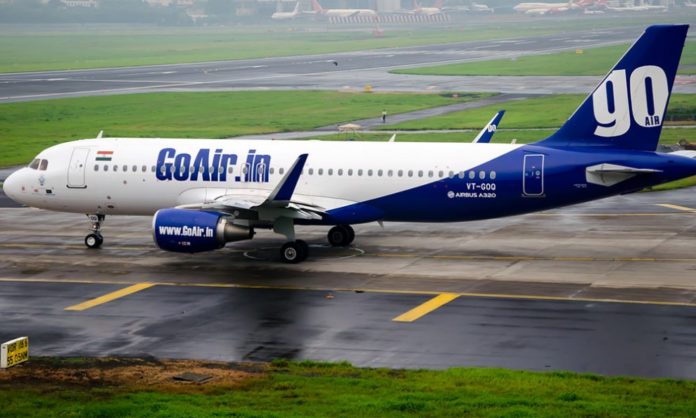 Mumbai-based budget carrier GoAir has got the government's nod to fly to nine countries beginning next March, which would make it the fifth Indian airline to fly abroad.
The airline has been granted rights to operate to Iran, China, Vietnam, Maldives, Azerbaijan, Uzbekistan, Kazakhstan, Qatar and Saudi Arabia.
As first reported by Hindustan Times on July 11, Wadia Group-owned GoAir had sought approval to fly to 14 countries. It hasn't, however, been granted permission to fly to Kuwait, Turkey, Thailand, UAE and Oman. The aviation ministry hasn't cited any reasons for rejecting GoAir's request to fly to these destinations in the approval letter sent to the airline.
"For international routes, we have been allocated traffic rights to Iran, Central Asian countries like Kazakhstan, Saudi Arabia, China and some countries in the South East Asia and touristic destinations in the Indian Ocean," Wolfgang Prock-Schauer, CEO, GoAir said.
The no-frills carrier, which launched domestic operations in November 2005, had on June 23 sought early approvals and allocations for "proper planning".
GoAir is India's fifth biggest airline by market share. It recently signed a Memorandum of Understanding (MoU) with Airbus for 72 A320 Neo aircraft in a deal worth about $7.7 billion. This followed a similar agreement for 72 A320neo (new engine option) placed in 2011 bringing the total order book to 144 aircraft. The first two aircraft from this order were delivered in June.
Permission granted to fly to:
Mumbai or Delhi to Tehran —-7 services per week
Mumbai or Delhi to Guangzhou or Kunming — 7 services per week
Mumbai or Delhi to Ho Chi Minh City — 7 services per week
Mumbai or Delhi to Male — 7 services per week
Mumbai or Delhi to Baku— 3 services per week
Delhi to Tashkent/ Almaty — 4 services per week
Kochi or Bangalore to Doha — 7 services per week
Kochi/Trivandrum/Hyderabad/Kannur to Dammam — 7 services per week