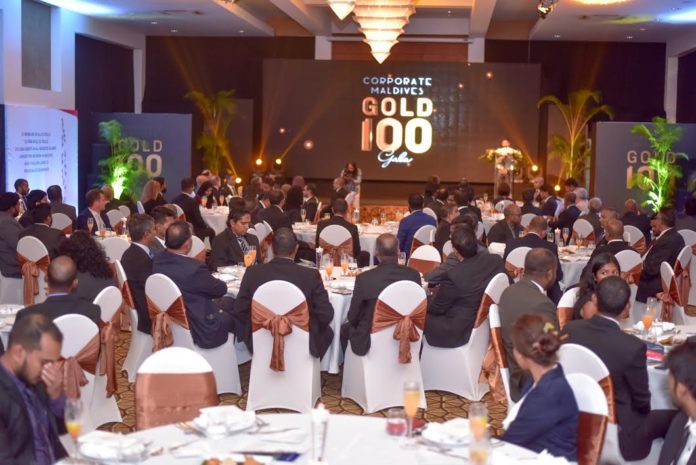 Corporate Maldives has successfully concluded the GOLD 100 GALA, the most exclusive invite-only business networking event in the Maldives. The gala was hosted at Kurumba Maldives and was attended by over 150 top level executives from the leading companies of the Maldives and VIP guests.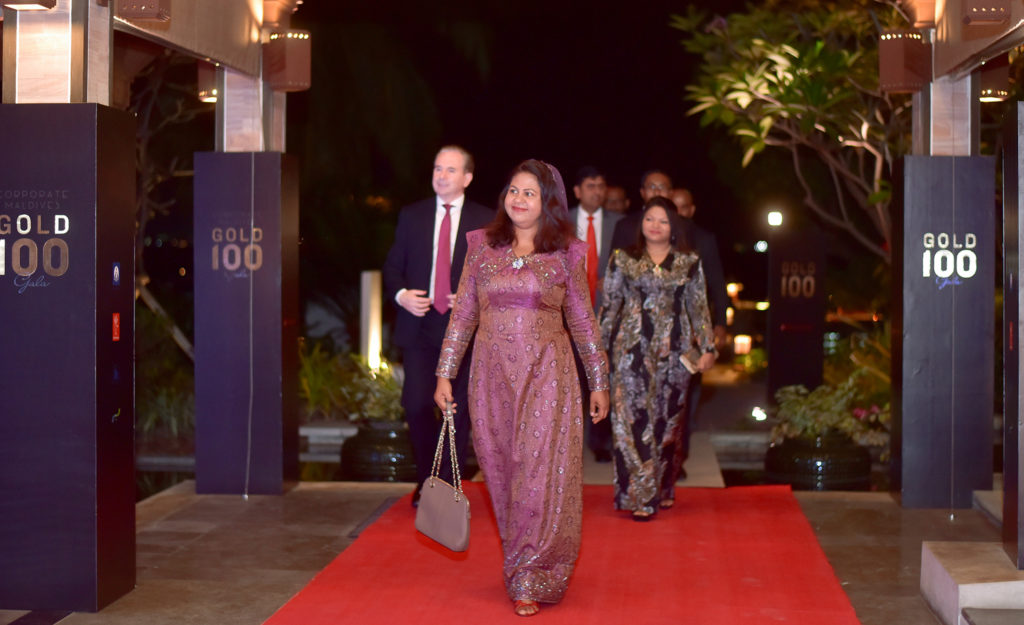 The GOLD 100 awards were presented to the GOLD 100 companies by special VIP guests of the Gala; Chief Guest, Maldives Monetary Authority Governor Dr. Azeema Adam; Mr. Kurush Dastoor, Director and Head of Partner Card Services, South Asia, American Express; Mr. Mohamed Hussain Maniku, Chief Executive Officer of Maldives Pension Administration Office and Ms. Maryam Visam, Ministry of Economic Development's Registrar of Companies.
The first issue of the Corporate Maldives GOLD 100 magazine was unveiled at the event, launched by Chief Guest Dr. Azeema Adam and Managing Director of Maldives Getaways, Mr. Akhmeem Abdul Razzaq. The magazine contains the listing of the leading businesses in the Maldives, the GOLD 100, categorized by industry and with company profiles and other up-to-date information. Corporate Maldives GOLD 100 were selected from approximately 10,000 companies listed in the Maldives currently, as a special appreciation for companies and their diligent leaders for being forerunners of their respective industries.
Corporate Maldives Lifetime Achievement Award winners were also announced during the event. This year, the Lifetime Achievement Awards were presented to Mr. Hussain Afeef and Mr. Mohamed Umar Maniku, two entrepreneurs who pioneered the development of the tourism and hospitality industry of the Maldives. Mr. Afeef joined the event and accepted the special award, while Mr. Maniku sent his gratitude via a video message due to his absence.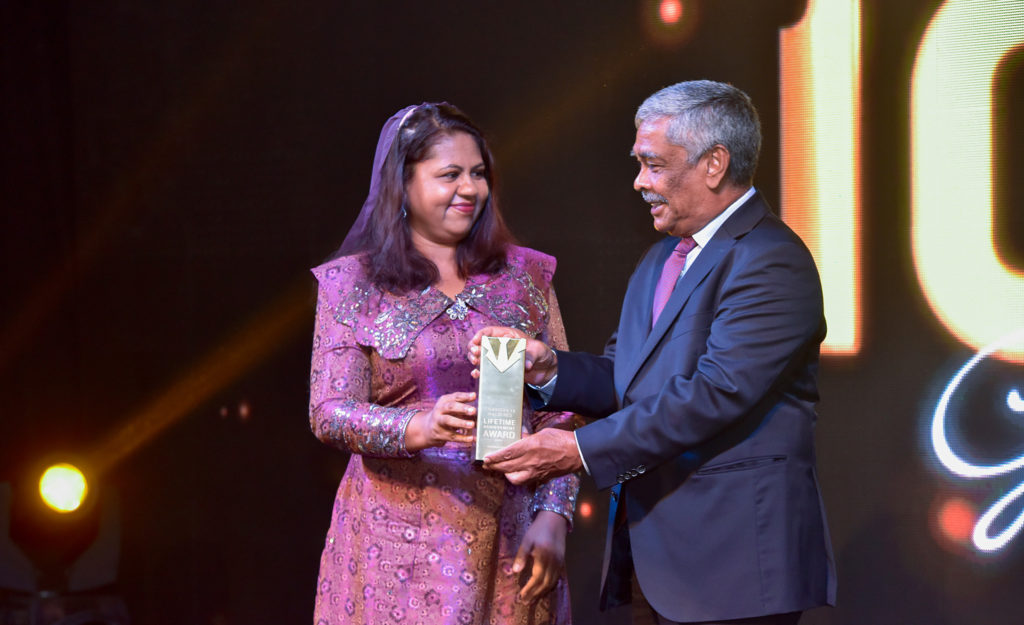 Bank of Maldives is the Platinum Partner of GOLD 100 GALA. Dhiraagu, Allied Insurance, MWSC & MTCC are the Gold Partners of this event. GOLD 100 GALA is supported by Ministry of Finance & Treasury, Maldives Monetary Authority, Maldives Stock Exchange & Capital Market Development Authority.