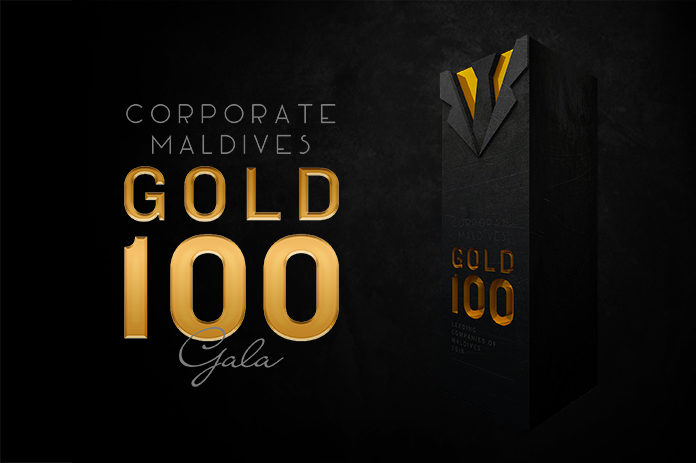 GOLD 100 GALA is an invitation-only networking event bringing together top executives of Maldivian business community. This event will be held at Kurumba Maldives on 21st February 2017. At the GALA function, GOLD 100 companies will be presented with an award & GOLD 100 magazine will be unveiled.
"GOLD 100" is a list of leading 100 business entities in the Maldives, published by Corporate Maldives at the end of every year. The selection criterion ensures that the selection process is transparent and unbiased so as to reflect that the entities on the list are indeed the Maldives' "Gold 100".

"GOLD 100" is not intended to rank business entities, but is devised to be a selection of the leading business entities. As such, the list would be published in alphabetical order. CTL Strategies LLP, a leading tax advisory firm in the Maldives has been appointed as a advisory consultant for criteria evaluation of "GOLD 100".
Corporate Maldives will also award the Lifetime Achievement Award to recognize visionary business leaders who have made significant contributions to the Maldivian business community as well as the overall community in general. The recipient of the Lifetime Achievement Award will be announced during the Corporate Maldives GOLD 100 GALA.
Bank of Maldives is the Platinum Partner of GOLD 100 GALA. Dhiraagu, Allied Insurance, MWSC & MTCC are the Gold Partners of this event. GOLD 100 GALA is supported by Ministry of Finance & Treasury, Maldives Monetary Authority, Maldives Stock Exchange & Capital Market Development Authority.