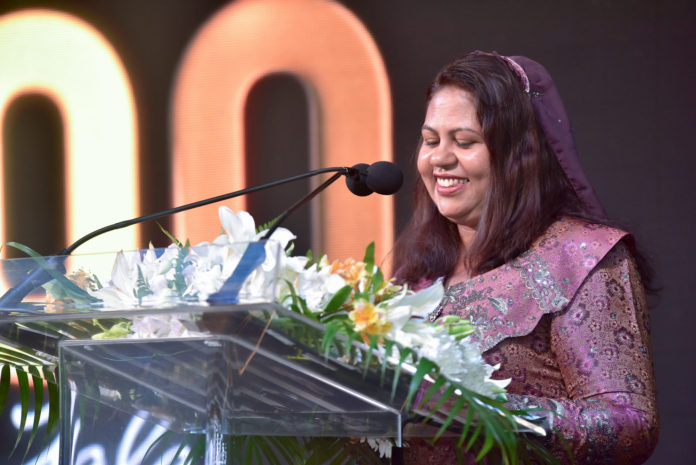 Governor of Maldives Monetary Authority, Dr. Azeema Adam has called GOLD 100 a tribute to innovative ideas and creative solutions. Speaking at the GOLD 100 Gala last week as the honorable Chief Guest, Dr. Azeema stressed on several key issues including employing more locals and women, the capital market and the value of data in today's business atmosphere.
"GOLD 100 is a tribute to innovative ideas and creative solutions." The Governor said. "The idea of selecting the GOLD 100 companies and celebrating the achievements of these businesses is an innovative idea shaped by a few enterprising young Maldivians."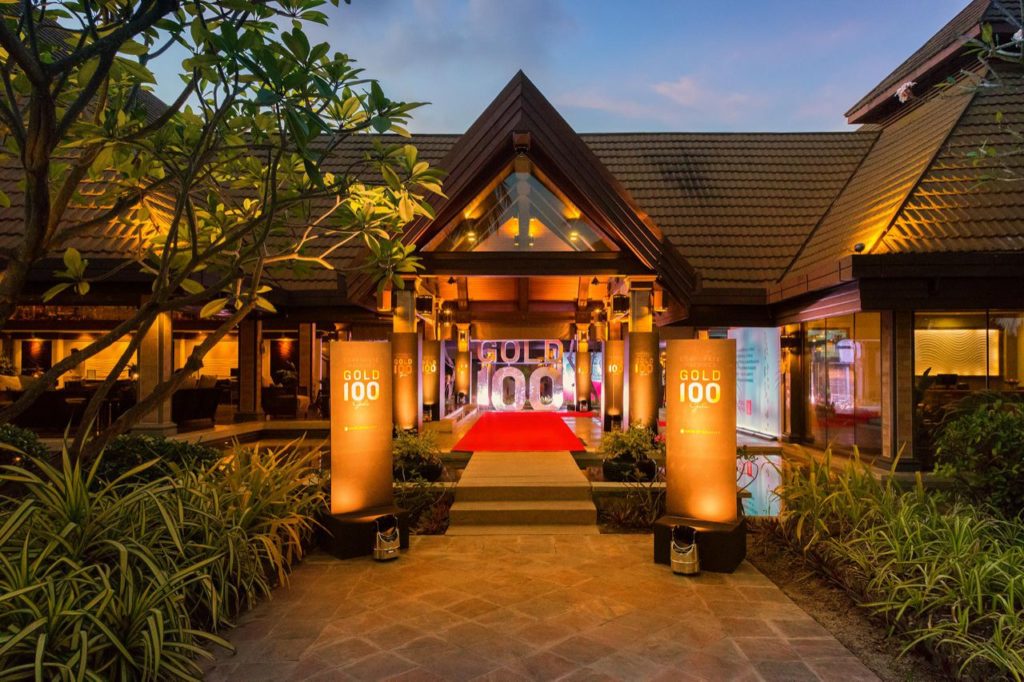 "The business environment we have today is very competitive, demanding and fast paced. In such an environment, data, market information and research are crucial elements for successful decision making and shaping policies." Dr. Azeema stated in her speech. "The GOLD 100 magazine is an important initiative that encourages all of us to start thinking about evidence-based policies and decisions. Business decisions that take into account the trends and developments in the economy tend to reap more benefits and achieve higher levels of productivity."
"I believe that the economic overview presented in GOLD 100 magazine will be a good starting point for those who want to move in this direction."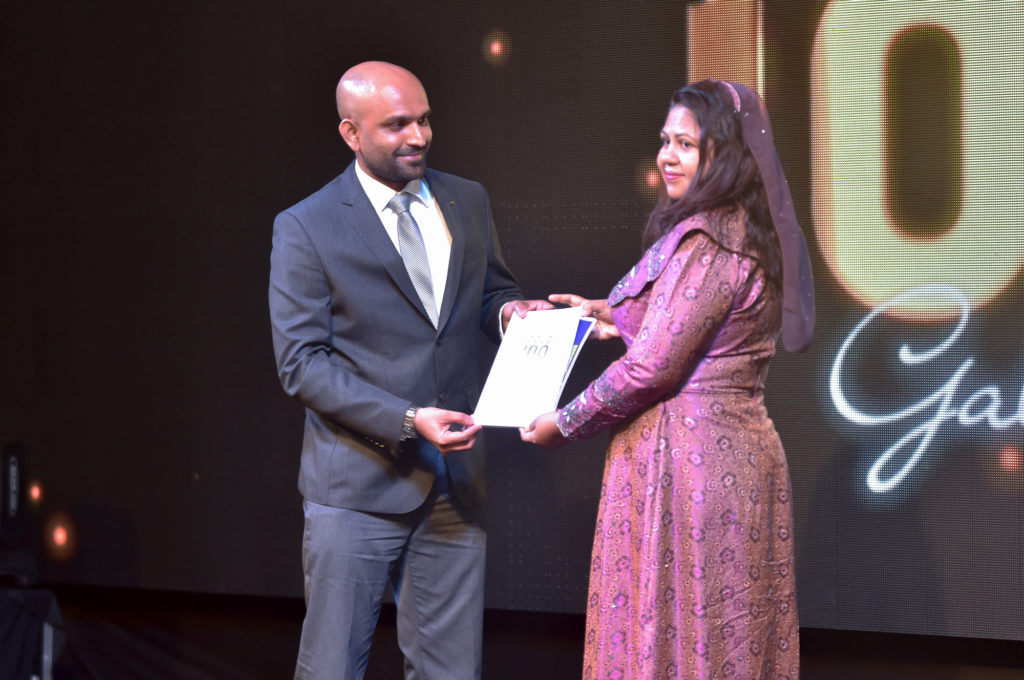 "We need to build an enterprising society and an enterprising culture. A culture that allows our youth to unleash the power of their creativity, a culture that rewards innovation, and a culture where we challenge conventional wisdom about what is possible. An enterprising culture will transform our society from dependency."
The GOLD 100 Gala was held on 21st February 2017 at Kurumba Maldives, as was highly successful and attended by over 150 top level executives from the leading companies of the Maldives, and VIP guests.
Bank of Maldives is the Platinum Partner of GOLD 100 GALA. Dhiraagu, Allied Insurance, MWSC & MTCC are the Gold Partners of this event. GOLD 100 GALA is supported by Ministry of Finance & Treasury, Maldives Monetary Authority, Maldives Stock Exchange & Capital Market Development Authority.