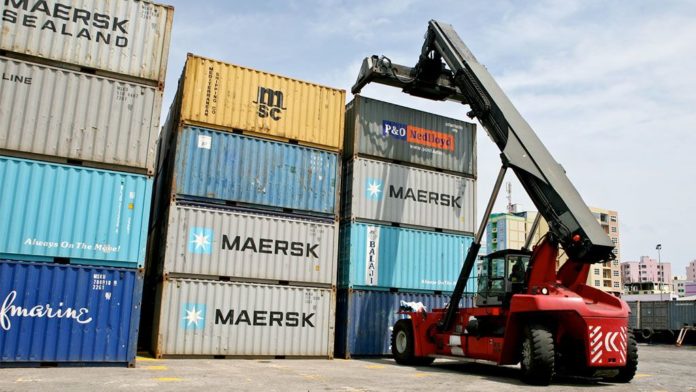 A cargo ship from the Total Transport Solution (TTS) left after being unable to disembark 100 of its containers. Later the ship transferred all of its goods and has brought it back to Male' in a bigger ship.
Maldives Port limited (MPL)'s Managing Director Mr Shahid Ali has said that the ship which left on a Thursday has brought its containers safely back to Male' and that it will take upto 10 days in order to clear them out. He has also stated that newer ships will only get a chance to clear their merchandise after the three cargo boats that are currently unloading their goods.
TTS 's cargo ship had waited about 9 days at the port till it left back to Lanka without unloading the goods on 3rd January 2019. The ship originally arrived in the Maldives from Malaysia on 25th December 2018.