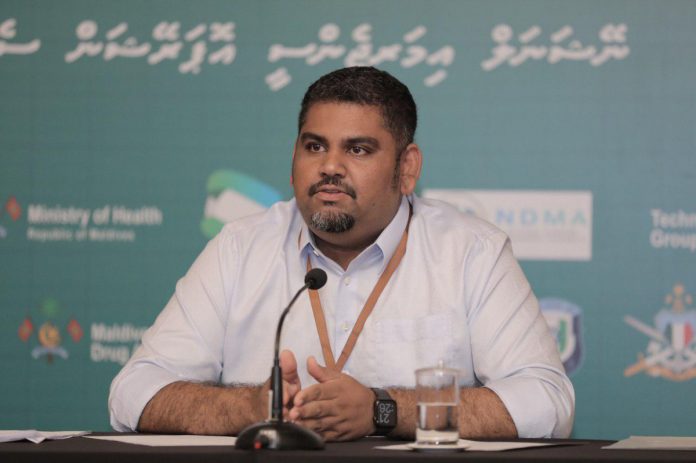 A contingency budget of MVR 212 million is allocated to finance the expenses during the period of State of Public Health Emergency declared in the Maldives.
During a press conference held in Dharubaaruge, spokesperson of National Emergency Operation Centre (NEOC) , Mohamed Mabrooq Azeez said that this amount is exempt from financial aid and donations.
COVID-19 continues to take a toll on the Maldivian economy with the government taking stringent measures to contain the spread. With the current confirmed cases number reaching 13, the authorities advise the public to avoid mass gatherings and to practice clean habits.