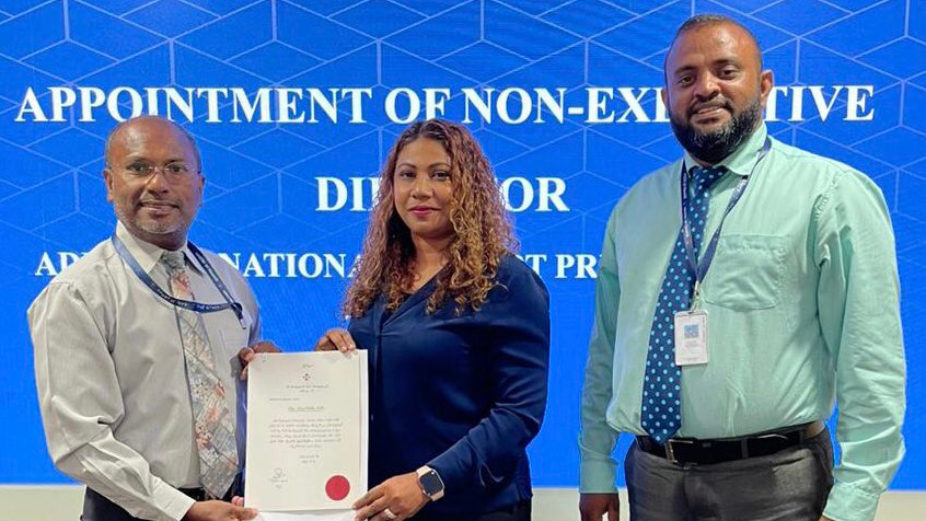 The government has appointed Shazra Shakir Shakeel to serve on the board of directors for Addu International Airport Pvt Ltd (AIA). AIA is jointly owned by the government and Casa Holdings, with Feydhoo being the city where it is located.
The Privatization and Corporatization Board (PCB) announced today that Shazra was appointed to this position yesterday.
Following a ceremony at the finance ministry, where Shazra presented her credentials, the PCB requested the new director to provide the results of the financial and governance reviews conducted by the agency for Addu International Airport Company. However, the PCB did not provide specific details about these reviews.
It is worth noting that AIA's board consists of five government directors, who hold a 70% stake in the company, and two directors from Casa Holdings, which owns 30% of the company. Shazra's appointment has also resulted in one directorship position remaining vacant.