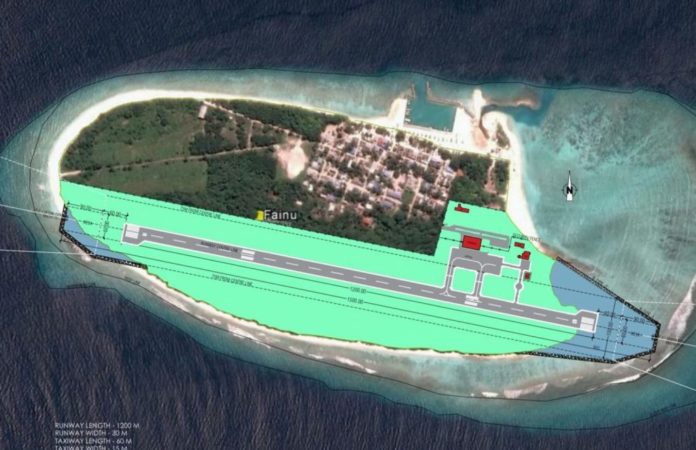 The government has made the decision to stop the construction of R. Fainu Airport due to the negative impacts on the environment by the project. 
Due to the deforestation required, Fainu will lose 31 hectares of vegetation in a dense jungle area, which is equivalent to 57 football fields in size, including several hectares of agricultural land. Islanders will also lose access to 2.18 kilometers of beach to the airport's security zone and the gated hotel. A further four hectares of land will be reclaimed for the airport.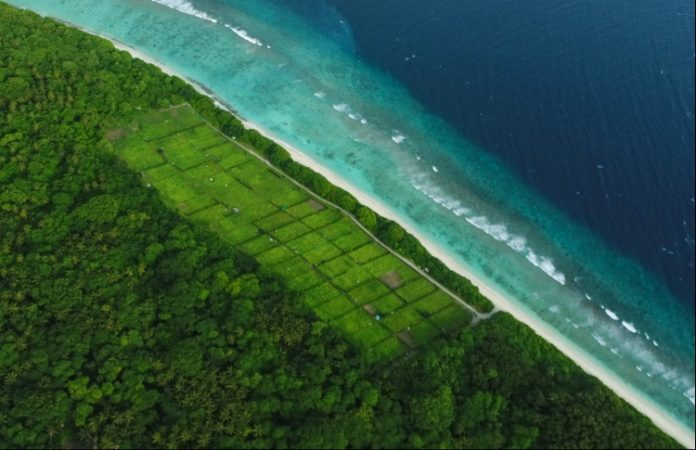 An agreement was signed between the previous government and Mr. Abdulla Haris, the Former Managing Director of Island Aviation Services to complete the first phase of the Airport Runway and Terminal within one years time. Although there has been no progress on the construction of Fainu Airport. The Agreement was signed on May 2018 to hand over the Construction of Fainu Aiport's to Island Aviation Services.
Almost half of Fainu's resident population signed a petition, which was delivered to the Tourism Ministry, Universal Enterprises and Island Aviation to stop the construction of R.Fainu Airport. Activists also raised concerns about the need for an airport as Raa atoll already has a domestic one 26 kilometers away from Fainu. The airport at Ifuru island can be reached in 25 minutes by speedboat.