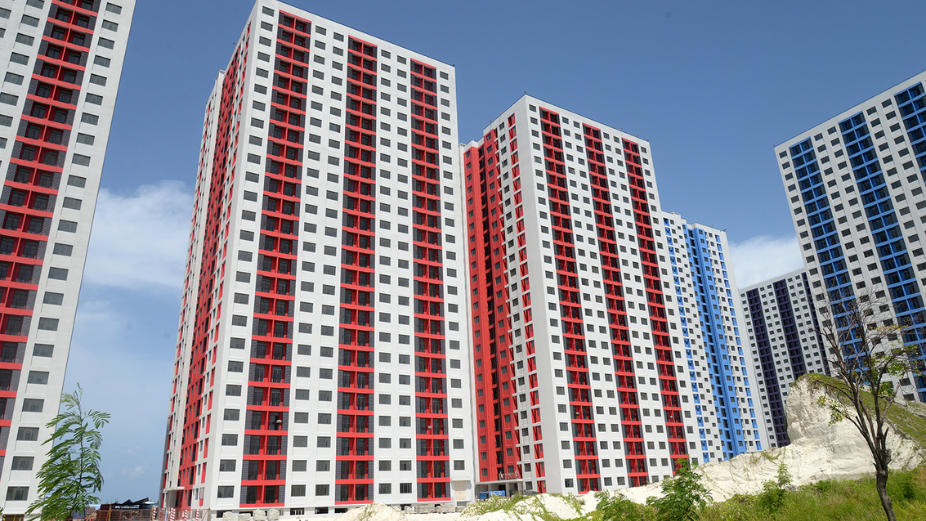 The Maldives government has recently announced an extension of the monthly rent payment period and a reduction in rent for Hiyaa flats, effective from May onwards. The new rent amount will be USD408, including the maintenance fee, for a duration of seven years. Previously, the rent for these flats stood at USD551.
During a press conference held at the President's Office, Minister of State for National Planning, Housing, and Infrastructure, Akram Kamaluddin, highlighted that the government's decision to extend the rent payment period for Hiyaa flats aims to facilitate residents in meeting their rent obligations promptly. Consequently, the lease term has been prolonged to seven years, with a monthly payment of USD343, excluding the maintenance fee.
Meanwhile, Ahmed Athif, the Managing Director of Urbanco, explained that the initial rental payment for the flats was set at USD648, considering various factors such as construction costs, project management expenses, supplementary and administrative costs, land value, and loan installments. However, he clarified that the reduced rent of USD486 was agreed upon solely to cover the construction costs. Furthermore, residents were granted a seven-month period to complete the finishing work of the flats without incurring rent charges. The rent reduction aims to assist residents in repaying loans they obtained to finalize the finishing work on their flats.
The government clarified that the Hiyaa flats were not fully finished when they were allocated to tenants. Consequently, tenants had to undertake most of the finishing work themselves.