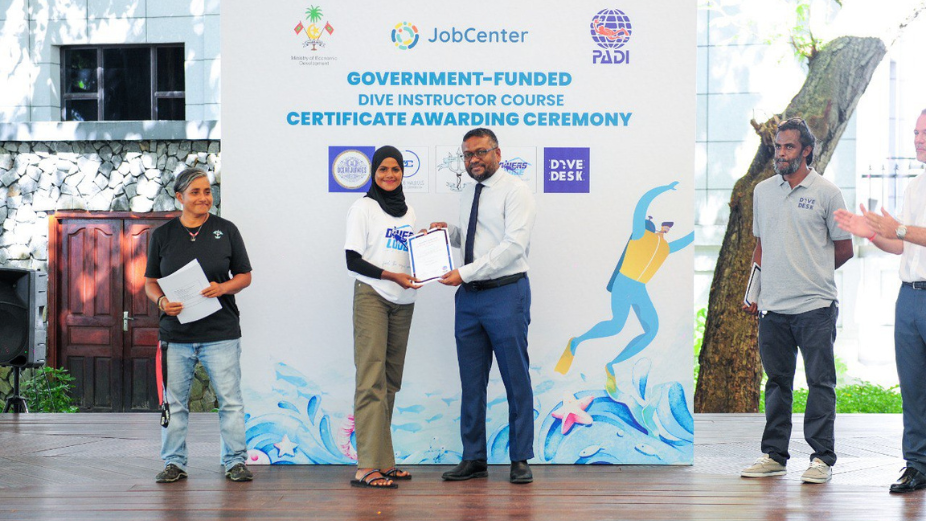 The government-funded dive instructor course certificate awarding ceremony has been held yesterday at Sultan Park.
Under the Upskilling and Training Programme implemented by the Ministry of Economic Development, certificates of Professional Association of Diving Instructors (PADI) were presented to 41 participants who completed the first batch of the Instructor Development Course (IDC).
Participants completed the course via the following dive centres:
Divers Lodge
Ocean Junkies
Ocean Warriors
Dive Desk
Dive Club
The certificates were presented to the participants by Minister of Economic Development Fayyaz Ismail. The ceremony was attended by PADI Regional Manager Matt Wenger, representatives from the Ministry of Economic Development and dive centres.
The upskilling and training programme is initiated by the Ministry of Economic Development with the aim of facilitating skill development for the unemployed and self-employed, and providing professional level job opportunities.