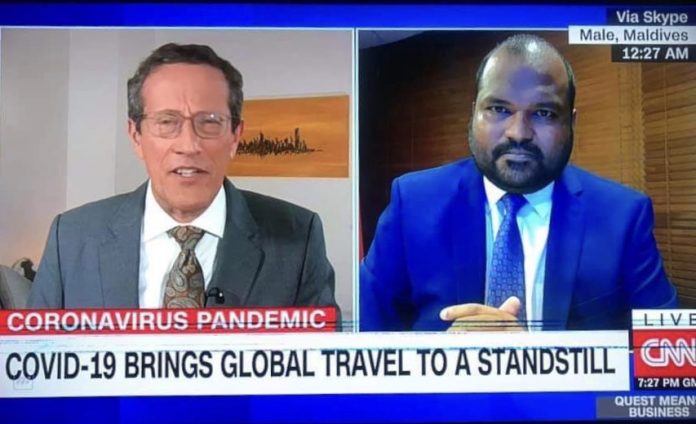 Tourism Minister Ali Waheed has revealed that the government has been incurring the expenses of the stranded tourists in Maldives due to the COVID-19 pandemic.
Speaking at the interview to CNN's Quest Meets Business show, the Minister talked about how the government takes importance in taking care of those travelers.
He said there are about 500 tourists in the country, with 100 of them stranded at the airport. The government is helping people who cannot afford to continue staying in resorts.
"We are taking care of the tourists who are unable to afford to meet the expenses. They are our people. We believe that they are live locals,they are the people who have brought this country to where it is now" Minister said.