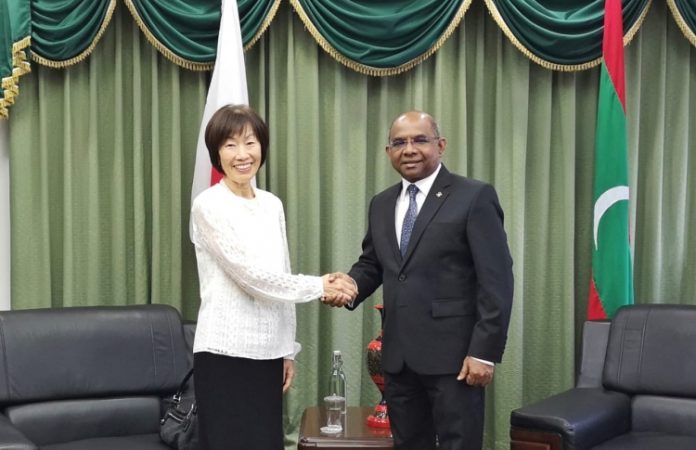 The Government of the Republic of the Maldives and the Government of Japan, with a view to further developing friendly and cooperative relations between the two countries, signed Exchange of Notes.
His Excellency Mr. Abdulla Shahid, Minister of Foreign Affairs and Her Excellency Ms. Yanai Keiko, Ambassador of Japan to the Republic of Maldives, signed the Exchange of Notes on behalf of the two respective countries.
Under the terms of the Exchange of Notes, the Government of Japan shall extend to the Government of Maldives, a grant of five hundred million Japanese Yen (¥ 500,000,000) equivalent of US$ 4,602,168, or MVR 70,965,430) for further promoting the economic and social development of the Maldives. This grant will be utilized for strengthening counter-terrorism capacity of the relevant agencies of the Government of Maldives. 
Japan is an important development partner for the Maldives, supporting the country in its rapid economic and social development in the last four decades. The most notable grant aid projects implemented under the Japanese grant aid include the construction of primary schools in the islands and in Malé, the construction of the sea-wall around Malé, and several other key infrastructure projects, such as the Social Centre in Malé.