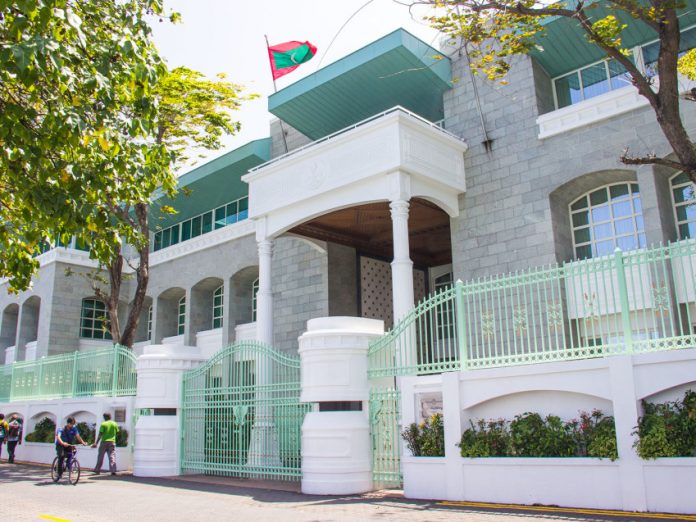 The President had announced that Government Offices will officially Re-open on the 5th of July (Sunday).
His excellency had also announced that government offices, cafés, restaurants, and businesses will be permitted to fully reopen starting from 30th of June, via Twitter. However, the President's Office later read that the date for the re-opening of government Offices had been declared as the 5th of June (Sunday).
Government offices will be open from 9:00 to 13:00 during the COVID period.  
Since March 19, Government offices have been closed shortly after Maldives counted its first COVID-19 case on March 7, and declared a state of public health emergency over the pandemic four days later on March 11.
The President later granted to relevant government ministers and heads of government offices to open ministries and offices outside of the allocated time if there is a pressing need to conduct essential work.
Relevant government ministers and heads of government offices were instructed to declare the work which will be conducted by the offices during the period and to share details of the work to the Health Protection Agency (HPA). Ministries and offices were required to conduct their work in accordance with the agency's instructions, policies, and guidelines.