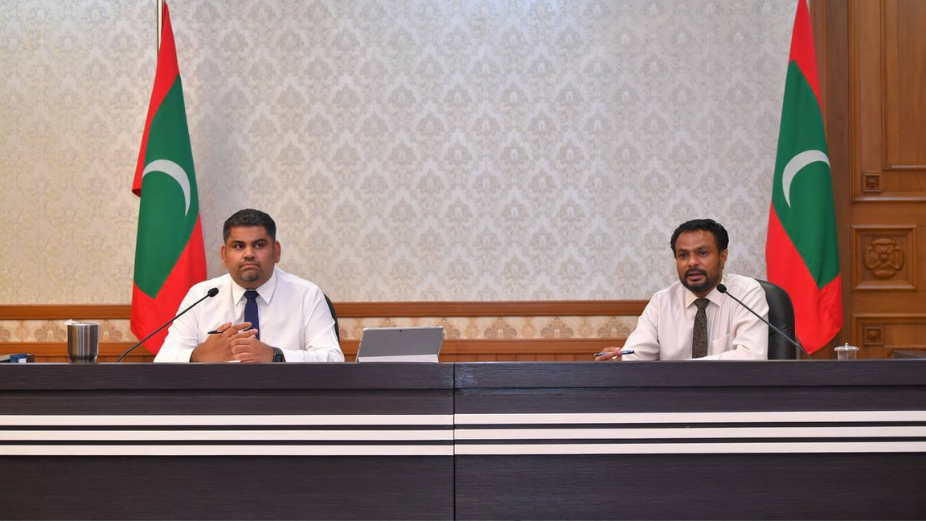 The government on Sunday revealed that the administration is committed to its pledge of delivering justice. Speaking at the press conference held at the President's Office alongside Spokesperson Mohamed Mabrook Azeez, Legal Counsel to the President Uz Ahmed Abdulla Afeef, went into detail on the administration's efforts to this end. He explained that the efforts encompass countering unjust decisions made by previous administrations.
The spokesperson highlighted recent developments of infrastructure projects and reiterated the administration's focus towards a fast-paced economic revival. He recalled President Ibrahim Mohamed Solih's recent decision to bring about positive changes to strengthen services further and underscored the efforts to facilitate and expedite the government's pledges.
Over 1,168 infrastructure projects had been launched in 199 islands under this administration so far. Four new projects commenced between April 21, 2021, to April 27, 2021, while three projects saw completion during the past month.