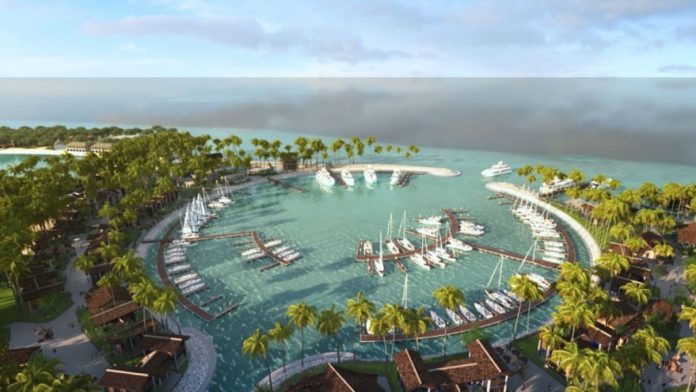 The Ministry of National Planning and Infrastructure has announced a public discussion will be conducted on setting up the artificial 'island' that was recently allocated for public use within the reclaimed Emboodhoo Lagoon in Kaafu Atoll.
The picnic spot will be developed on one of nine islands reclaimed by Thailand's Singha Estate for its Crossroads multi-resort project on the interconnected artificial islands.
The discussion is scheduled to take place at Dharubaaruge, Hakuraa Maalam on 12th November from 16:00hrs-18:00hrs.
The Emboodhoo lagoon is 15 minutes from the capital. Designating a picnic island for Malé is a target of the new administration's first 100 working days. 
Plans announced for construction of the island include a barbecue area, a kids club, accommodation for families, changing rooms and clinics as well as facilities for water sports and beach sports.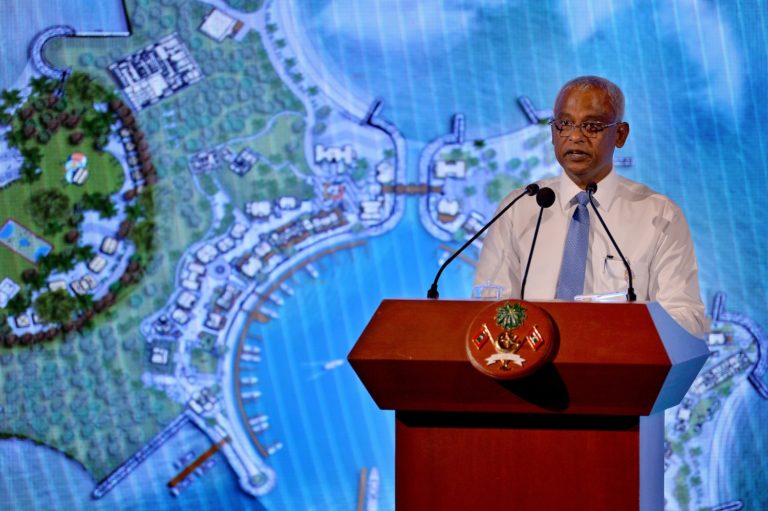 'The decision to acquire space from Emboodhoo Finolhu was made because it would be better to utilize a reclaimed space rather than to reclaim new land,' the President Ibrahim Solih stated in April regarding the project.
Prior to being leased for development of resorts, neighboring islands 'Kuda Bandos' and 'Feydhoo Finolhu' was utilized by people as a picnic destination and small vacations.