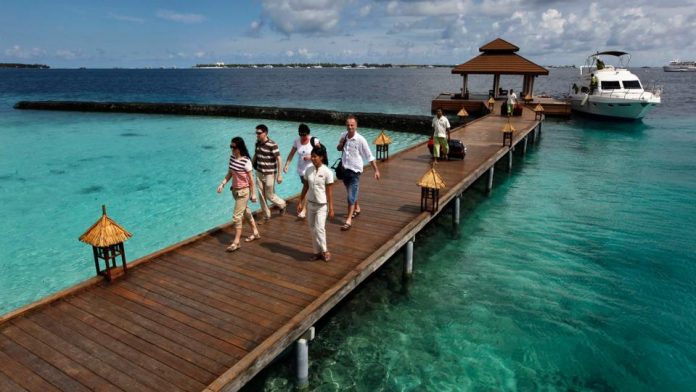 The government has announced plans to lease islands to introduce Muslim friendly tourism or more commonly known as halal tourism to the Maldives.
Halal tourism is a growing market segment with Muslim tourists choosing tourist destinations that cater to their needs and wants. According to the Thompson Reuters report, Muslim travelers accounted for 11.8% of the tourism in 2017. 
The recently unveiled Strategic Action plan for 2019-2024 by the government states that policies and regulations will be established to introduce halal tourism to the Maldives. The task will be overseen by the Attorney's General Office, Ministry of Islamic Affairs and Ministry of Tourism.
Moreover, activities will be conducted by the Ministry of Tourism and Ministry of Economic Development to attract investors to develop halal tourism in the Maldives.
The SAP further states that an understanding will be facilitated in 2012 between banks and the Ministry of Economic Development to introduce new Sharia-compliant finance schemes for the development of halal tourism.
While tourism was introduced to the Maldives 47 years ago, so far a Muslim-friendly resort hasn't been developed within the country. ADK company worked to build an Islamic concept resort in Sh. Gaakoshibee but the project later came to a halt.