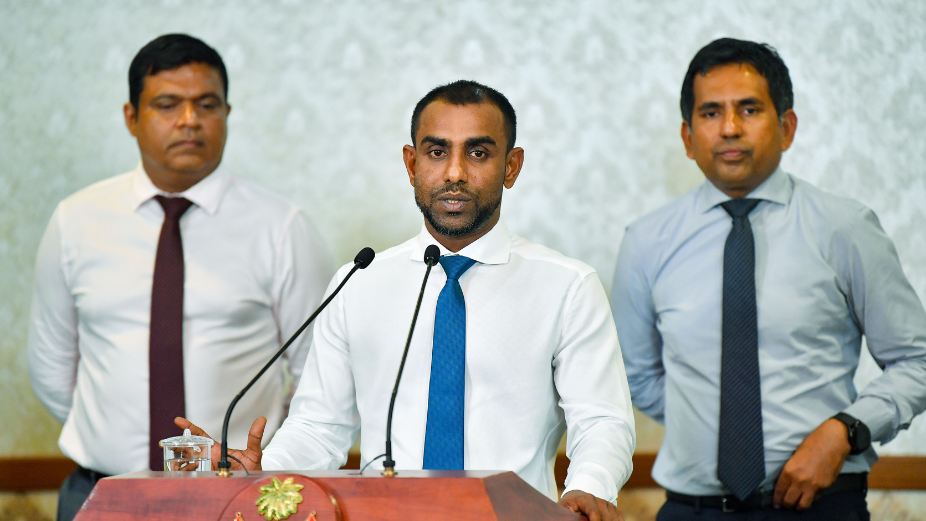 The recently inaugurated government, under the leadership of Dr Mohamed Muizzu, is exploring the possibility of rebranding the Maldives Marketing and Public Relations Corporation (MMPRC/Visit Maldives).
During the inaugural cabinet meeting, the Muizzu administration outlined the importance of implementing special measures aimed at elevating the country's economy. As a part of this broader economic strategy, the government has established the Visitor Economic Council (VEC).
Newly appointed Tourism Minister Ibrahim Faisal conveyed the President's intentions regarding the rebranding efforts during a press conference held at the President's Office today. Faisal stated that President Dr Mohamed Muizzu is eager to renew MMPRC, with a specific focus on expanding its market reach.
"With the assignment of a managing director, the rebranding process will be initiated. The emphasis will shift from merely marketing existing offerings to actively exploring new markets," explained Faisal.
The idea of rebranding MMPRC had been discussed during the previous administration under President Ibrahim Mohamed Solih. However, those plans did not come to fruition, and the corporation retained its identity despite previous controversies. The name 'Visit Maldives' was subsequently used as a promotional tool to showcase the country to the world.