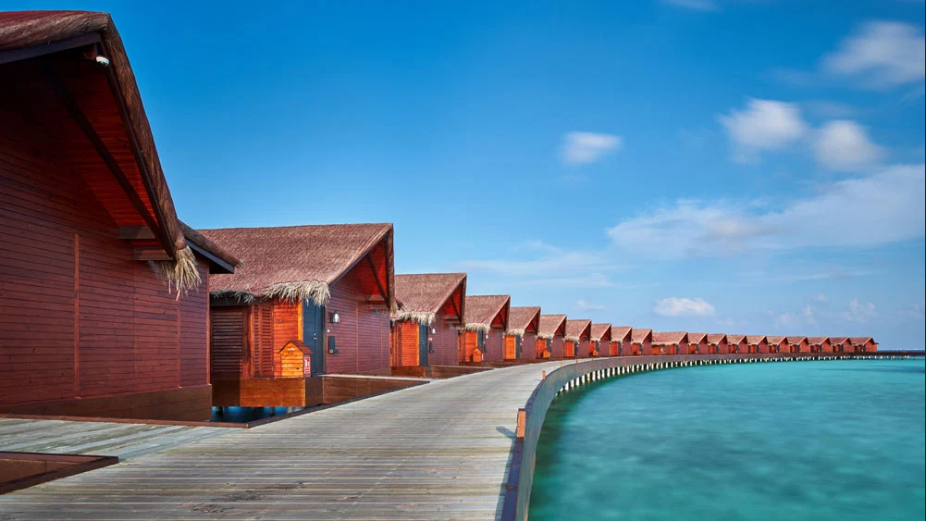 Guests feedback are most important for Grand Park Kodhipparu, Maldives to maintain and exceeds their service excellence. Guests reviews are taken seriously and accounted for in high regards as the resort is aiming for guests to discover the best of their experience in the Maldives.
In February, Grand Park Kodhipparu, Maldives is recognized by two online hotel reservation platforms, Booking.com and Hotels.com, for achieving the highest recognition by guests. Booking.com awarded the resort with Traveller Review Awards 2021 with a score of 9.2 out of 10, based on their users review of the resort services and features. While Hotels.com awarded the resort as Most Loved by Guests in their Most Wanted Awards with a score of 9.4 out of 10.
Both recognitions are proof of the resort's commitment to deliver exceptional services to guests while safely welcoming guests back to the Maldives. Grand Park Kodhipparu, Maldives have implemented safety & health protocol in place as per HPA guidelines and even offer an on-island PCR tests conducted by health professionals to ease guests in pertaining their PCR result before departure.
Grand Park Kodhipparu, Maldives is conveniently located 20 minutes from Velana International Airport and reachable by speedboat transfer. The resort features a collection of 120 idyllic beach front pool villas, breathtaking overwater villas and spacious two-bedroom villas. The resort offers a unique experience of culinary journey in the three dining outlets and private dining experiences. Equipped with a kids club, recreation beach club, marine and dive centers, the resort is a place to experience the Maldives at its best. An award-winning overwater Spa is offering a pampering experience like no other with selections of exquisite spa treatment and Maldives' signature hospitality.
For more information on the resort, please visit: https://www.parkhotelgroup.com/en/maldives