Under the mega housing project by the government, the groundbreaking ceremony of MACL HIYAA was held in style at Hulhumale 2nd phase on 12th February 2018.
The 2 towers of 15 storeys each, will be constructed by Beijing Urban Construction Group (BUCG). The project costs MVR 400 million.
In the official ceremony held to celebrate the groundbreaking, Managing Director of Maldives Airports Company Ltd (MACL), Mr Adil Moosa stated that the project was handed over to BUCG under a selective bid process. Around 180 MACL staffs will be given apartments from the 2 towers.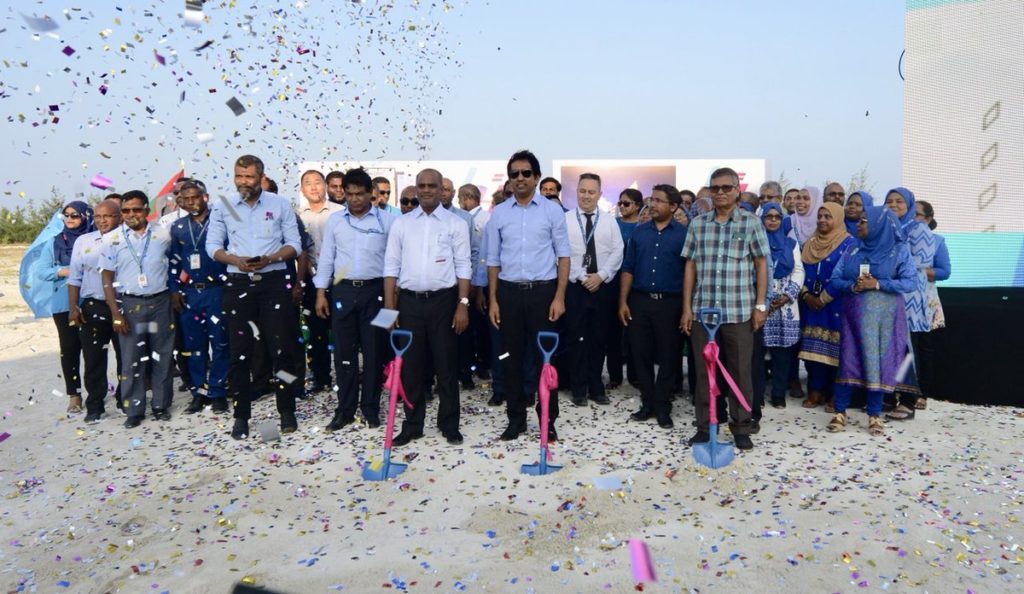 "4 floors will be constructed and developed at first, 2 of which will be handed over to the government. The remaining floors will be given to MACL staffs. All works for the project will be completed next year."
The tower will include one room and two room apartments. Adil stated that MACL is working towards providing an easier payment option for the project.