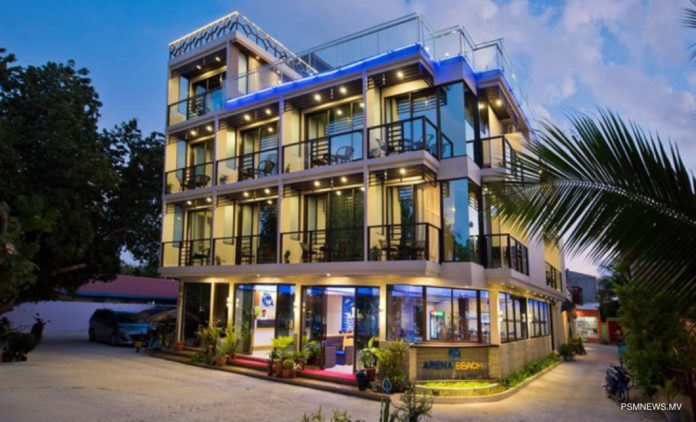 Guest house businesses which are the latest elements introduced in the Maldivian Tourism Sector has been run in the Maldives for the past 10 years. These businesses now consist of over 500 guesthouses.
Since the implementation of the tourism sector in the Maldives in 1972, the sector has introduced several businesses to increase the income from the sector such as resorts, hotels and safari's which are introduced long before guesthouses.
Guesthouses were first introduced in 2008 where the first guesthouse was opened in Kaafu atoll Maafushi. Guest house services are normally targeted for budget travellers.
Statistics of the Maldives Tourism ministry shows that 490 guesthouses were registered in 2018 alone which increased the capacity of the guest house business to 8112 beds. The general capacity of Maldivian guest houses is between 6 to 40 beds. The occupancy level of the guesthouses was 18% in 2012 which now rose to 37% according to the Tourism ministry of the Maldives.
For budget travelers, guesthouses are the best option. A majority of the guesthouses are located on the islands, it allows the tourists to get familiar with the Maldivian culture and traditions.
Several actions are being taken for the development of these businesses such as the advertising of the guesthouses at international fairs by the tourism ministry of the Maldives and private organisations in the sector while the government also helps the start-ups of these businesses by providing small business loans.
Guesthouse businesses have brought several benefits for the community. Such as the businesses combined with guesthouses which includes diving, beach sports, souvenir businesses, restaurants and hand-made product businesses. Therefore, allowing individuals to work while being on their island.