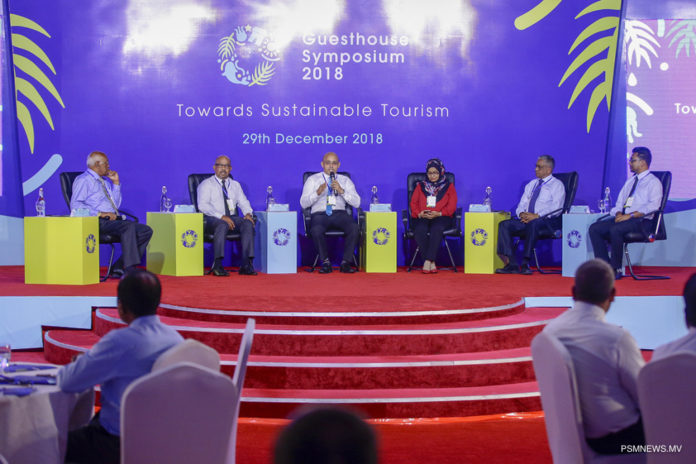 A guesthouse symposium has been held in the Maldives as part of the first 100 day pledges of President Ibrahim Mohamed Solih. The symposium was held on the 29th of December in Dharubaaruge. There were several important attendees in the symposium including Honourable Ibrahim Mohamed Solih, the Minister of Tourism, Mr. Ali Waheed and many more.
The main objective of this symposium was to create a platform for guesthouse operators and relevant government authorities to come together and discuss issues and difficulties, providing strategic directions for sustainable development of guesthouse sector, which support environmentally sensitive business operations, while protecting the cultural and natural heritage of the island in providing maximum economic and social benefits to the Maldivian citizens.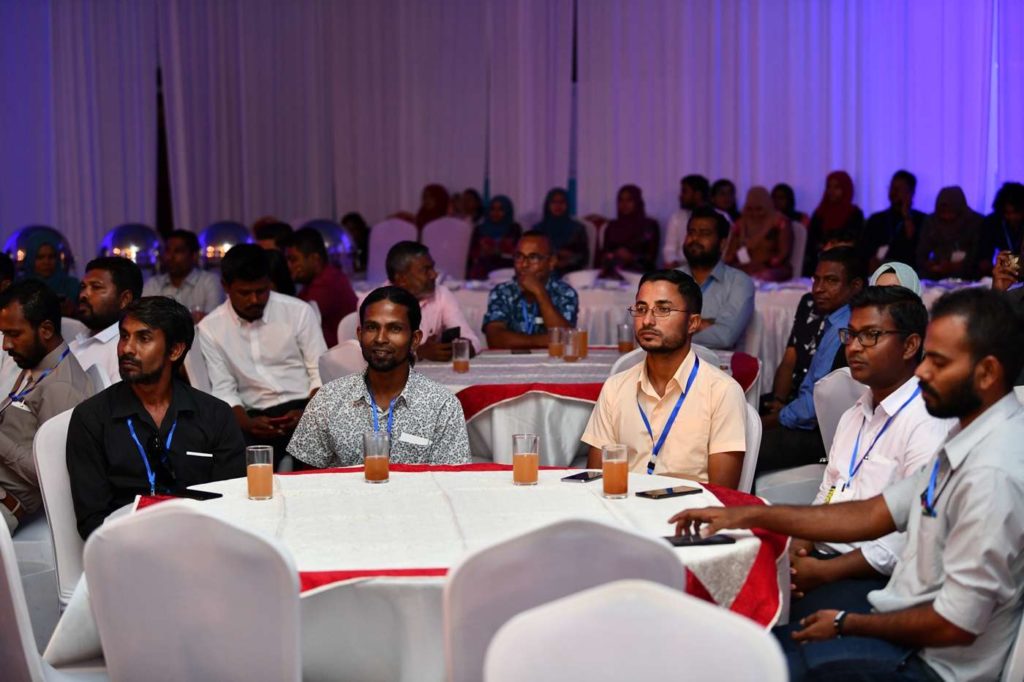 Speaking in the symposium, the president stated that he plans on establishing a financial institute by the name of SME Financing and Development Corporation (SFDC) that will later be developed into a depository company and will start issuing loans in February 2019. He additionally stated that SFDC will be the first of its kind bank in the Maldives with the shareholding of the city councils and stated that the bank would contribute in ensuring economical sustainability of the citizens of Maldives.
Sharing his thoughts in the symposium, the Minister of Tourism, Mr. Ali Waheed stated that a strategic masterplan will be made after discussions with stakeholders of the industry and that there needs to be amendments brought to the decentralization system in order for the development of the guesthouse industry.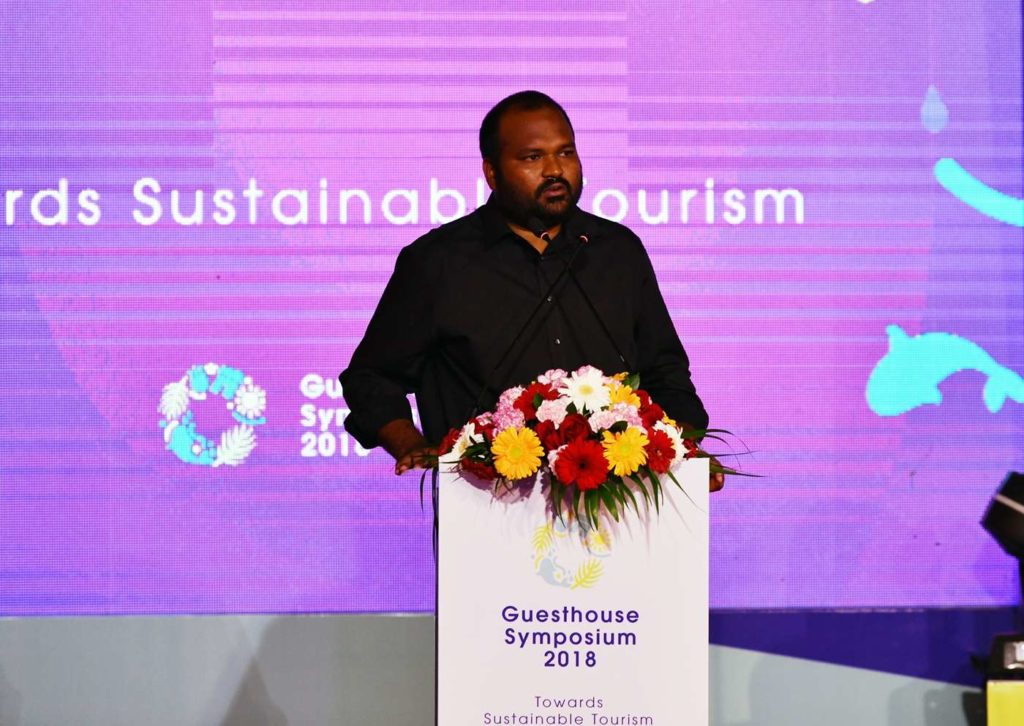 The Managing Director of Maldives Getaways, Mr. Akhmeem Abdul Razzaq attended the conference and shared his thoughts with the attendees. Mr. Akhmeem stated in order for guesthouse industry to succeed, hotel automation is crucial. He also added that it was necessary to create more travel technology to distribute in the guesthouse industry in order to succeed in sales.
Founded in 2010, Maldives Getaways is a leading PR and marketing agency in Maldives. Started in 2014, the agency developed Guesthouses Maldives as brand along with magazine which is published yearly, solely for the purpose of promoting and providing all essential services to the emerging guesthouses industry in the Maldives. Along with Guesthouses Maldives, Maldives Getaways also created a brand named Travel Trade Maldives (TTM), where the global travel trade meet, network and conduct business under one roof.