Gulf Air – the national carrier of the Kingdom of Bahrain – has celebrated its inaugural service to the Maldives as its flight GF144 landed in Velana International Airport in the capital, Male.
The landing aircraft, a new Airbus 320neo, was welcomed with a water cannon salute and, upon arrival, a celebratory event was held at the airport which saw the attendance of MD of Maldives Marketing of PR Corporation Mr. Thoyyib Mohamed and Chief Executive of Maldives Civil Aviation Authority Mr. Hussain Jaleel along with various dignitaries, a number of local media and travel industry representatives, alongside airport officials.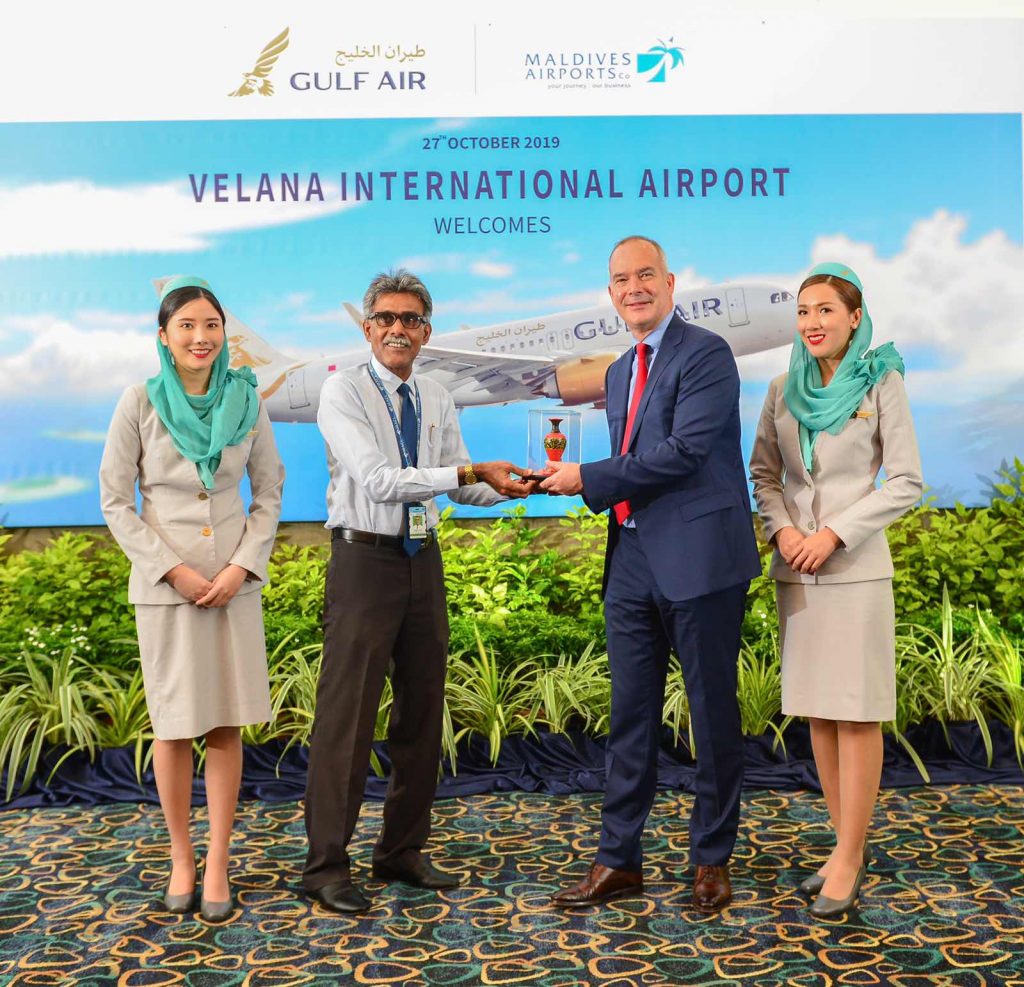 At the inaugural event in Velana International Airport, Gulf Air's Chief Commercial Officer Mr. Vincent Coste said: "This is a remarkable event for us to fly, for the first time, to the Maldives. This tourist destination is widely popular amongst premium leisure travelers being honeymooners or families seeking luxurious holidays".
He also added: "With five weekly direct flights between Bahrain and Male and with great connectivity through our hub, this destination promises to be a key route within our growing network."
Acting Head of Operations of Maldives Airports Company Ltd Mr. Ibrahim Hareef said: "Its an honor that 'Gulf Air' the flag carrier of Bahrain has become our newest partner and we are confident that the airline will add value to our airport and benefit the Maldives in terms of Trade & Tourism and I thank Gulf Air Team for choosing Velana International Airport in their route expansion and I wish Gulf Air success in their future endeavors".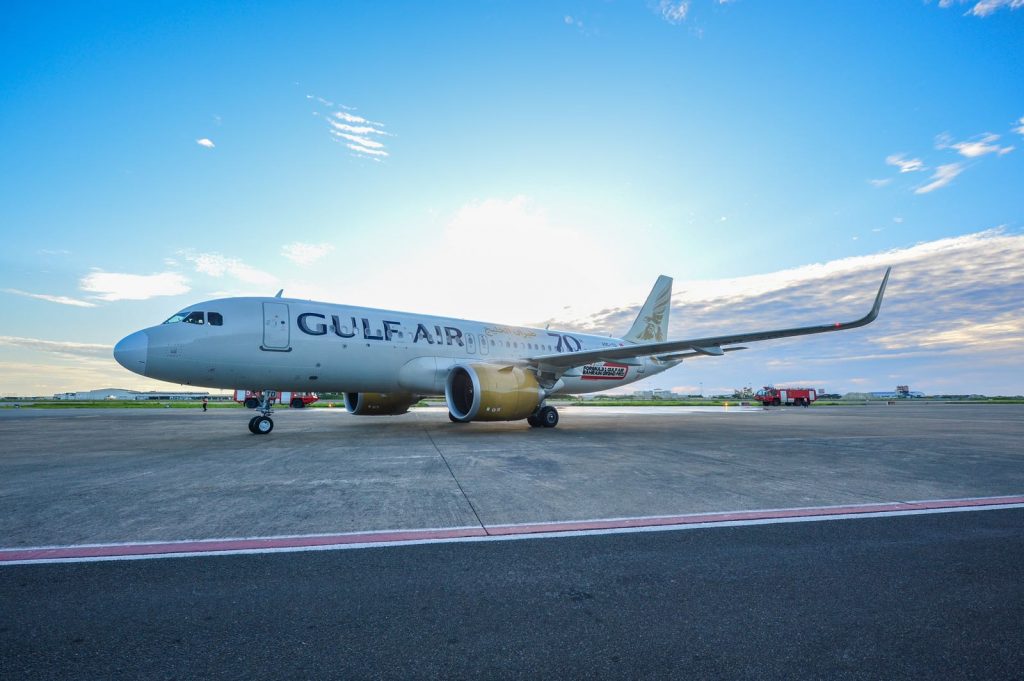 Gulf Air will deploy its new aircraft the Airbus A320neo on this route. With its latest technologies, the aircraft is eco-friendly as it produces low fuel emissions while at the same time it is equipped with the latest cabin comfort features to ensure relaxation in a fun-filled journey.
Flights can be booked online at gulfair.com, by calling the Gulf Air Contact Centre on (+973) 17373737, or through any Gulf Air sales offices and approved travel agencies.