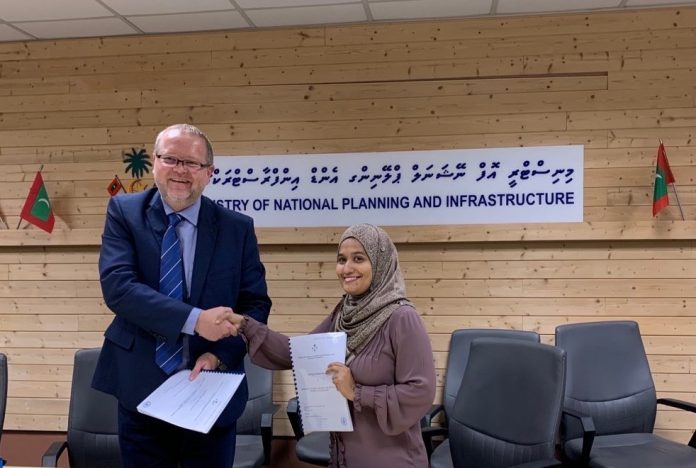 Ministry of National Planning and Infrastructure has awarded the land reclamation project of Gulhifalhu to a Dutch company—Royal Boskalis Westminister for USD 53 million last Tuesday. The project was not opened for bidding.
The agreement was signed between the Ministry's Director-General, Fathimath Shana Farooq and the Area Manager of Royal Boskalis Westminister, David Boustead.
Under this agreement, 16 cubic meters of land will be reclaimed and a 4km sea wall will be built within 180 days in order to construct the industrial harbor in Gulhifalhu.
Boskalis has previously carried out land reclamation projects in the Maldives including the reclamation works of 198 hectares of land in 10 islands across the Maldives between 2007 and 2015.
While the project has been awarded to Boskalis, Maldives Transport and Contracting Company (MTCC) owns the largest dredging fleet in the Maldives including "Mahaa Jarrafu".