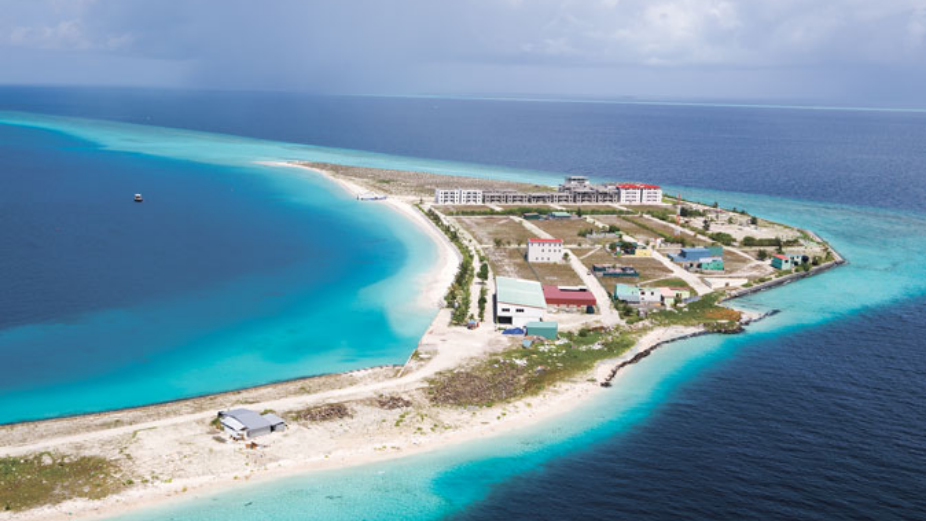 Ministry of National Planning, Housing and Infrastructure has revealed on Monday, that the first phase of the reclamation work in Kaafu Gulhifalhu has been completed.
Six million cubic metres of land has been reclaimed as part of the Greater Male' Connectivity Project (GMCP). According to the Ministry, efforts are now in place to install revetments.
The first phase of the project was contracted to Boskalis Westminster Contracting Limited in 17th October 2019 for USD 53 million (MVR 817 million). The Dutch dredging company was assigned the task of dredging and placing 6 million cubic meters of sand as well as the construction of a four-kilometer sea wall within 180 days.
Planning Ministry stated that the Boskalis would conclude all contracted work by March.
The ongoing Gulhifalhu project was approved by the Government on 6th May 2020. The project intends to create accommodation for 40,000 expatriates and to facilitate the relocation of the Male' Commercial Port. The overall cost of the project is estimated to reach USD 120 million (MVR 1.86 billion).
Moreover, construction of the multiple bridges to connect Male', Villimale, Hulhumale' and Gulhifalhu together is set to take place as part of the Greater Male' Connectivity Project.
The construction of this bridge is the largest project undertaken by the incumbent administration.