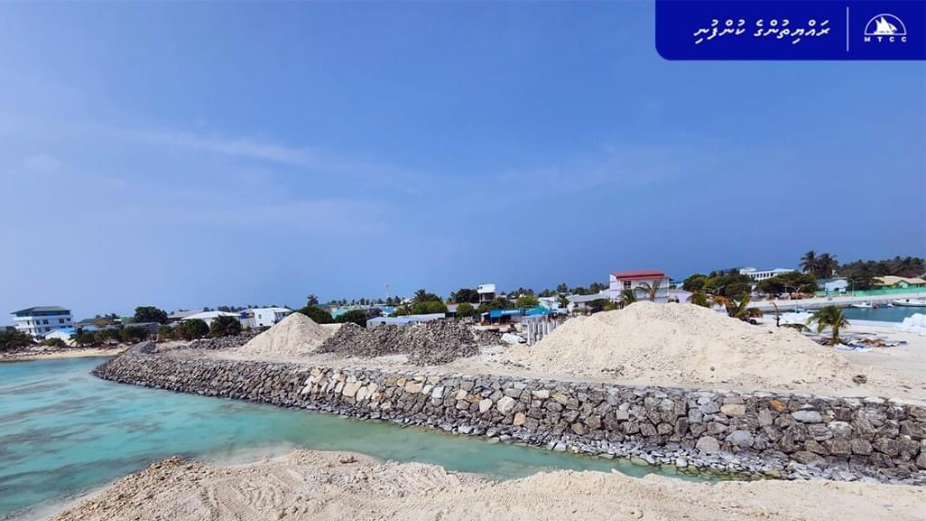 HA. Dhidhdhoo Harbor Extension & Jetty Construction Project is currently underway with 61% project completion. Quay wall construction has been completed, and revetment profiling works have reached 81% completion. Additionally, harbor pavement installation works have reached 77% completion, and new harbor basin dredging operations have reached 85% completion.
Scope of works include Dredging & Excavation operations of 78,000cbm, construction of a 378m breakwater, construction of 58m Groynes; 478m revetment; 630m quay wall, construction of 6,858sqm harbor pavement, a jetty, and supply and installation of navigation and harbor lights.
This project is valued at MVR 74.8 million.