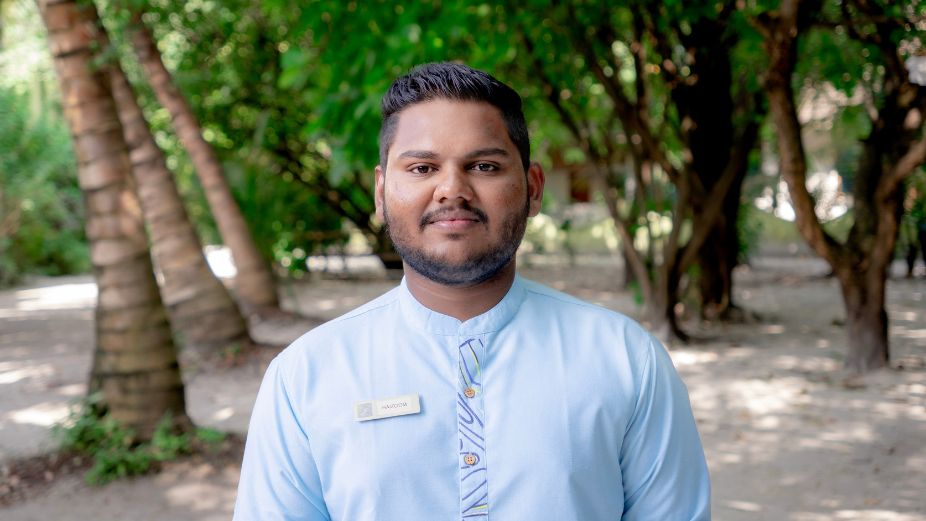 Fairmont Maldives, Sirru Fen Fushi has announced the appointment of Haizoom Hameed as the resort's new Sales Manager. With an impressive background in the hospitality industry and a proven track record of delivering outstanding results, Haizoom is poised to lead the sales team and propel the resort to even greater success.
Haizoom's journey in the hospitality industry began as a Guest Services Agent at Paradise Island Resort & Spa, followed by a role as a Minibar Clerk at Angsana Velavaru. He then served as a Reservations Agent at esteemed properties such as Amari Havodda Maldives, Jumeirah Vittaveli Maldives, and OZEN RESERVE BOLIFUSHI. During his tenure as a Sales Executive at Niyama Private Islands, Haizoom excelled in driving revenue and building strong client relationships. Recognizing his exceptional abilities, Fairmont Maldives, Sirru Fen Fushi appointed him as a Sales Executive, subsequently promoting him to Assistant Sales Manager. Now, as the Sales Manager, Haizoom is ready to leverage his industry knowledge and experience to enhance the resort's sales performance and solidify its position as a premier luxury destination in the Maldives.
Fairmont Maldives, Sirru Fen Fushi is renowned for its breathtaking surroundings and exceptional offerings. Situated in the mesmerizing Shaviyani Atoll, the resort boasts the Maldives' longest infinity pool, leading guests to the awe-inspiring Coralarium—a captivating underwater art installation by Jason deCaires Taylor and the country's first coral regeneration project. The 120 Luxury Villas at Fairmont Maldives, Sirru Fen Fushi offer a harmonious blend of chic, understated Maldivian rustic charm, featuring exquisite champagne woods, coral-inspired rugs, and bamboo glass chandeliers. From the secluded Beach Villas nestled amidst lush foliage to the stunning Water Villas perched over the Indian Ocean, and the enchanting Tented Jungle Villas, the resort promises an unforgettable experience for all its guests.