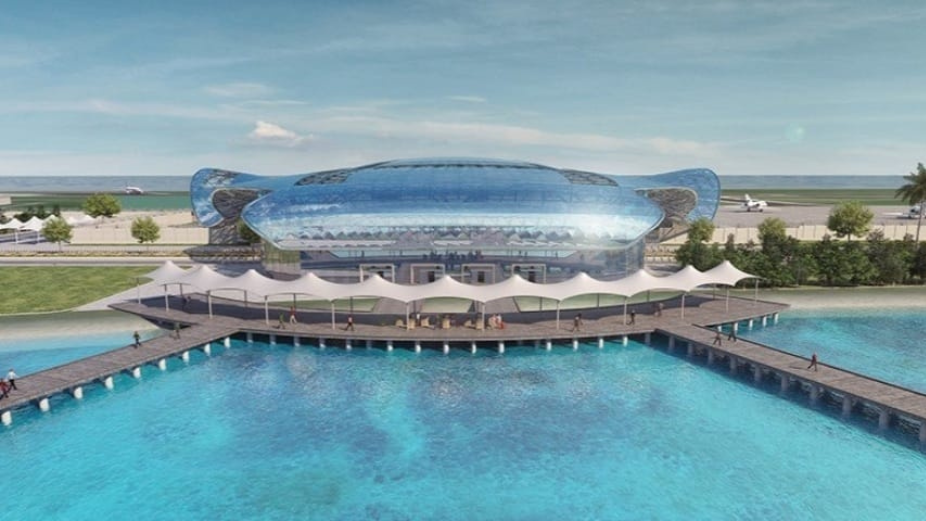 Following the completion of the bidding process for the development of Hanimaadhoo International Airport, India's JMC Projects Ltd has been awarded the project for USD 136 million.
The project financed by Line of Credit from India's EXIM Bank executed between the Government of Maldives the Bank in 2019. It comprises a 2.46 kilometre new runway and a terminal with an annual capacity of 1.3 million passengers. Other facilities required to expand international travel will also be developed under this project.
The Economic Ministry stated that by the end of the project, the airport will be able to accommodate large commercial aircrafts including Airbus A320s and Boeing 737s. The airport will also provide a direct getaway for flights from South Asia, Southeast Asia and East Africa.
According to the Ministry, one of greatest challenges in developing tourism in northern Maldives is the lack of an airport handling operations of direct flights from different regions of the world, and the costs borne by tourists to travel to the north of Maldives.
The Ministry stressed that completion of Hanimaadhoo International Airport will provide a permanent solution to the issue, which will also lead to the development of new resorts, city hotels and guesthouses in the north, thereby boosting economic growth. The project would also create additional business and employment opportunities in the region.
The development of Hanimadhoo International Airport is one the most important projects initiated by the administration of President Ibrahim Mohamed Solih, being carried out under its policy to develop northern Maldives as main economic hub.
Physical works on the project is expected to commence during the last quarter of this year. The airport is expected begin operations in 2024.