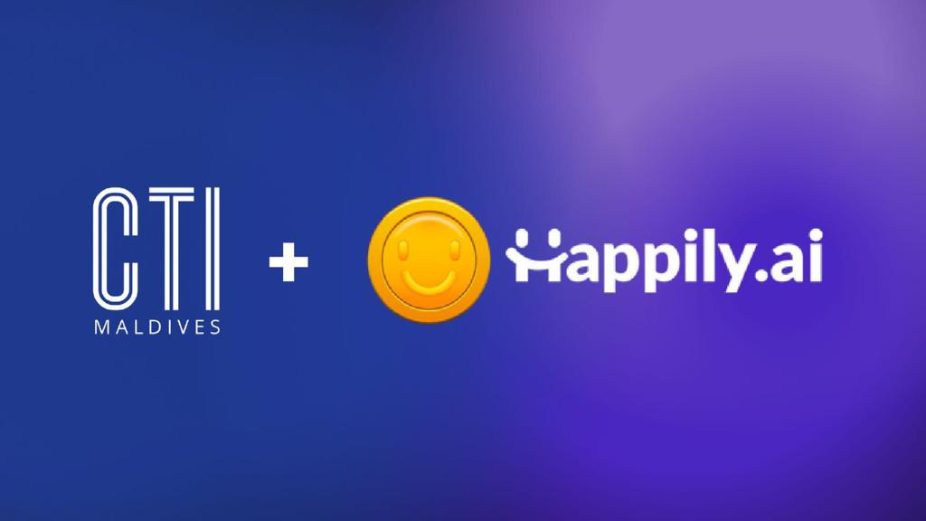 Happily.ai, a Thailand-based company offering a one-of-a-kind employee engagement platform that combines people science and gamification to facilitate new employee experiences at work, has announced a strategic partnership with CTI Maldives, a leading premium training institute & human resource development company in the Maldives.
Happily.ai and CTI Maldives have joined forces to introduce Happily.ai's cutting-edge technology built on behavioral science and people analytics research as a comprehensive and sustainable solution for organizations to build a positive and productive culture that supports growth and success. CTI Maldives' vast knowledge in human resource development & training will be instrumental in successfully bringing Happily.ai's technology to the market, while advancing the mission to enhance human capital in the Maldives.
Happily.ai helps companies improve their culture and business performance by focusing on people and their relationships and mindset. By using leading people analytics research and applying behavioral science, it creates complexity conscious and people-positive organizations. Happily's artificial intelligence (AI) precisely delivers actionable insights for leaders, managers and employees. With the right tools, frameworks and services, companies can create psychological safety, develop effective managers, operationalize core values and practice human skills.
"We are excited to announce our partnership with CTI Maldives," said Tareef Jafferi, CEO and founder of Happily.ai. "Their expertise in human development will greatly contribute to how our science and analytics can be adopted and applied, which will empower organizations to build high-performing teams and future-proof their businesses."
"At CTI Maldives, our goal has always been to elevate the human capital of the Maldives, and our partnership with Happily.ai aligns perfectly with that mission," said Badhurudheen Hassan, Managing Director of CTI Maldives. "We believe that the combination of Happily.ai's technology and our expertise will have a profound impact on organizations and the future of human capital in the Maldives".
For more information on Happily.ai and CTI Maldives and how they can benefit your organization, please visit happily.ai and ctimaldives.com