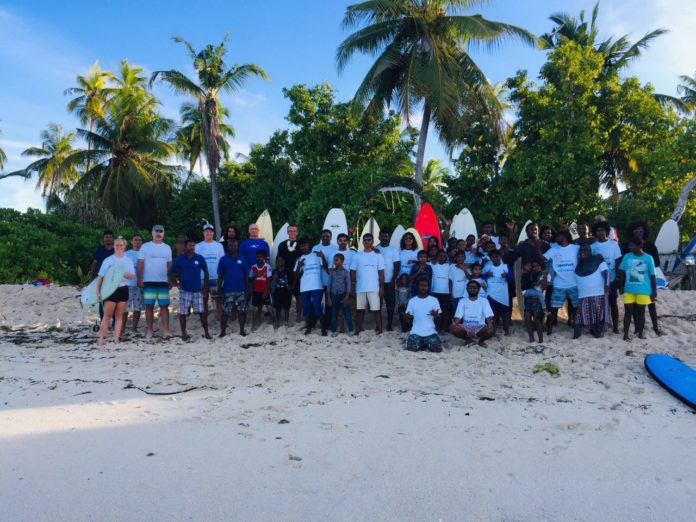 Huvadhoo Association for Tourism (HAT) has organized a paddle out near Blue Bowls (Gdh Vaadhoo) in partnership with Ayada Maldives. The paddle out featured more than 30 surfers, including local surfers from Gaafu Dhaalu Vadhoo Island, and surfers from Ayada Maldives and Blue Shark Safari boat.
The paddle out at Blue Bowls, Gdh. Vadhoo was a WSL registered event organized in the Maldives. Huvadhoo Asociation for Tourism hopes to be a part of the fight against the environmental threats and to keep a good relationships with surfing community.
World Surf League (WSL) also organized a worldwide paddle out on 15th of June celebrating the International Surfing Day as a part of their 'Stop Trashing Our Waves' movement. The main focus of the event with thousands of surfers around the globe was to show the world how surfers are stepping up their game to protect the ocean!
To be a part of the pledge by WSL, surfers decide what they are willing to do this year to stop polluting oceans, post a photo with their post on social media with the hashtag #StopTrashingWaves.